Biographies: Beyond Book Reports
Expose your students to biographies of inspiring historical figures who have triumphed against difficult odds.
Quick links to unit plan resources:
Overview
Biographies can introduce students to a whole new world of historical figures and different eras. Studying them can also inspire students as they read about people who overcame problems, faced obstacles and criticism, but persevered to succeed. In this unit, students will explore different biographies and then choose one notable person of interest to study in-depth. Through interactive activities, students will present what they have learned to the class in a first-hand account as they transform themselves into their notable person.
Objectives
Students will:
Understand that biographies give an account of a person's life and achievements
Explore several different types of biographies to help determine their area of interest
Use various resources to research one notable person
Write a biographical sketch
Create several "artifacts" and gather props that help tell the story of the person they have researched
Prepare a presentation to share what they have learned
Culminating Activity
After students have researched several people who have made a difference, they present the knowledge they have gathered on "Meet Your Hero Day." Students dress up as the person they researched and present the contents of a suitcase or trunk they have prepared. You may invite parents to attend this showing and provide refreshments afterwards to reward the students for their efforts.
Supporting Books
---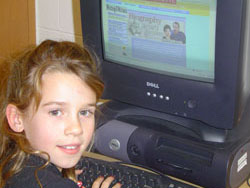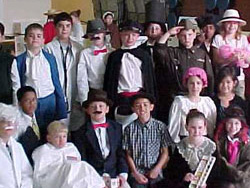 Students participate in written activities and visually oriented oral presentations to create imaginative biography projects about notable people.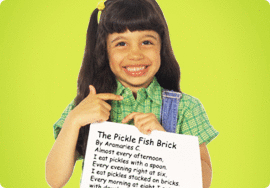 Students work with authors, editors, and illustrators in exclusive workshops designed to help them develop their writing skills.
---
GRADES
1–2, 3–5, 6–8, 9–12