Because of Winn-Dixie Teaching Guide
Students will explore the characters and setting of Because of Winn-Dixie and improve their writing skills with a Flashlight Readers activity.
Quick links to unit plan resources:
Overview
In this Flashlight Readers session, students build their knowledge of literary elements by participating in activities related to the Newbery Honor book Because of Winn-Dixie by Kate DiCamillo. Students develop an understanding of plot, character, setting, and theme as well as the writing process, all while having fun.
Objectives
Students will:
Create a scrapbook featuring characters from the story
Play a reading comprehension maze game based on the story's plot and themes
Listen and read along with a slideshow of drafts narrated by the author
Communicate with the author through a moderated chat
Learn about the author and her writing process
---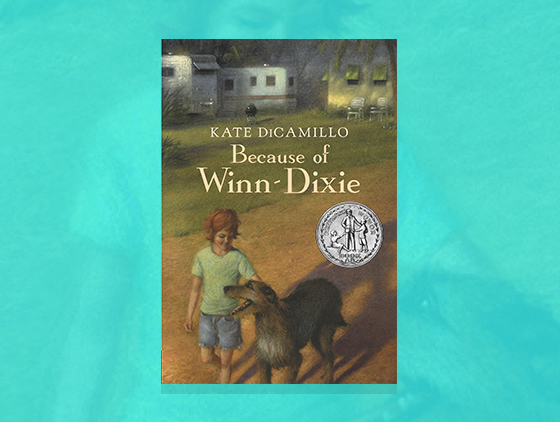 Students analyze the main characters in the story Because of Winn-Dixie by creating online scrapbooks in which they identify character traits and use textual evidence to support their ideas.
Students reunite Because of Winn-Dixie characters Opal and Winn-Dixie in this timed reading comprehension maze game. They demonstrate their understanding of the novel's plot, theme, and settings.