There's no better time to get your young students excited about books than Dav Pilkey's Reading Gives You Superpowers Week! This annual week of free activities is a great way to ignite the love of reading and encourage creativity. Kids can do the activities on their own, with their families, or with their teacher. Let the fun begin and click on the links below to discover your inner reading superpowers!
Download the Free Activity Kit including: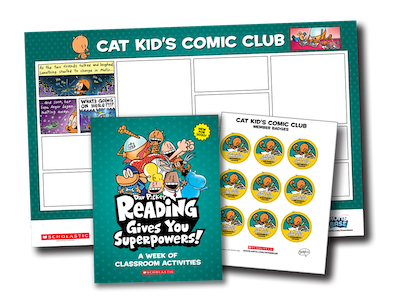 How are you celebrating Reading Gives Your Super Powers Week? Let us know using #ReadPilkey. 
Want more great content? Click here to subscribe to our Teacher Newsletter and get teaching ideas delivered right to your inbox.