From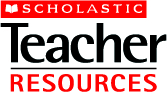 What Do I See? What Do I Know? (Visual Literacy)
Help students connect prior knowledge and experience to the pictorial representation of characters and events in a book.
Quick links to lesson materials:
Objectives
Text-to-Self Connections: Encourage and model for students how to make connections that resonate with their lives and draw them closer to the text. Focus on events and ideas that reoccur across the text, rather than minor details such as individual words that are useful only on that one page (Miller, 2002).
Text-to-Text Connections: You may display a cumulative chart of books and other reading materials that you have read together as a class to support these connections. Introduce and make a list of the types of text-to-text connections students can make, such as comparing characters' personalities and actions, story events, themes or messages the author is trying to convey, and different versions of the same story.
Text-to-World Connections: Many of the stories we read aloud to students may reflect issues and events taking place in the world beyond the classroom. World issues and events are often reflected in nonfiction magazine articles students may read and discuss, and can also be found in literature where a character is in conflict with larger societal issues, such as the prejudice depicted in the books written on the life of Ruby Bridges. Historical fiction and nonfiction, biographies, and survival stories depicting conflict with nature often provide examples for this type of connection.
---
Lesson Resources
Materials
folder or student notebooks
Set Up and Prepare
For individual response sheets, make copies of the reproducible and place them in a folder at the center. If students will respond in their notebooks, make several task cards by laminating copies of the reproducible. Have them make the two-column chart shown on the task card.
Model the procedure before placing the activity at the center.
---
During Instruction
Directions
In the first column of the reproducible (or in the organizer they've drawn in their notebooks), students draw or write what they see in their book's illustrations. In fiction, they can focus on the facial expressions of the characters, their actions, and the setting. In nonfiction, they can focus on the information contained within the photographs, diagrams, maps, and charts.
In the second column, students list the connections they make from their own experience (what they know) to their notes about characters, setting, story events, or topics from the first column.
This lesson is excerpted from Differentiated Literacy Centers by Margo Southall.
---