From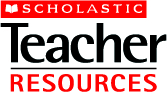 Teaching Grammar and Parts of Speech: Adjectives
A mini-lesson, video, and four fun activity sheets for teaching adjectives from Marvin Terban — Professor Grammar himself!
Quick links to lesson materials:
Materials
Taller Than Tall: A Comparative Adjectives Practice Sheet

To the Max: A Superlative Adjectives Practice Sheet
Say It Properly: A Proper Adjectives Practice Sheet
What's a Nice -ly Like You Doing on an Adjective Like That: An Adjectives and Adverbs Practice Sheet
During Instruction
---
Professor Grammar's Adjectives Video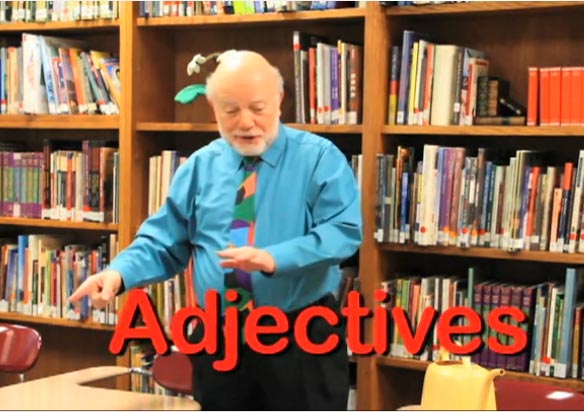 Introduce your lesson on adjectives by showing the adjectives video to your class. Discuss with students what they learned from it. You can also allow individual viewings of the video later.
Introducing Adjectives
Adjectives are words that describe nouns or pronouns. Some definitions say they "modify" the nouns and pronouns. Explain to students that modify means "to limit."
Have students imagine a house, then call on various volunteers to describe the house they imagined. Point out how each person has a different image of that house. Explain that when they start describing, or modifying, the noun house with adjectives, the image of the house becomes more limited and thereby more specific. For example: I live in a large, white, old, brick house.
Tell students that adjectives answer these questions: What kind of? How many? Which one(s)?
I'll have the oatmeal cookies, please. (What kind of cookies? Oatmeal)
I'll have three cookies, please. (How many? Three)
I'll have the chewy cookies, please. (Which ones? Chewy)
Pick a passage from almost any book, and you'll be able to spot the adjectives the author used to add color, vividness, and strong imagery to his or her writing. For example, see how many adjectives Louisa May Alcott used to introduce the four sisters in just one paragraph of Little Women.
Margaret, the eldest of the four, was sixteen, and very pretty, being plump and fair, with large eyes, plenty of soft brown hair, a sweet mouth, and white hands, of which she was rather vain. Fifteen-year-old Jo was very tall, thin, and brown . . . . She had a decided mouth, a comical nose, and sharp, gray eyes, which appeared to see everything, and were by turns fierce, funny, or thoughtful. Her long, thick hair was her one beauty. . . . Round shoulders had Jo, big hands and feet, a fly-away look to her clothes, and the uncomfortable appearance of a girl who was rapidly shooting up into a woman and didn't like it. Elizabeth . . . was a rosy, smooth-haired, bright-eyed girl of thirteen, with a shy manner, a timid voice, and a peaceful expression which was seldom disturbed. . . . Amy, though the youngest, was a most important person, in her own opinion at least. A regular snow maiden, with blue eyes, and yellow hair curling on her shoulders, pale and slender, and always carrying herself like a young lady mindful of her manners. What the characters of the four sisters were we will leave to be found out.
Tell students that some authors like adjectives so much, they can't wait to use them. Call out these book titles and challenge students to identify the adjectives:
The Very Hungry Caterpillar

Harold and the Purple Crayon

Curious George

The Little Engine That Could

Where the Wild Things Are

Clifford, the Big Red Dog

The Phantom Tollbooth

Alexander and the Terrible, Horrible,
No Good, Very Bad Day
The Secret Garden

The Velveteen Rabbit

The Poky Little Puppy

The Saggy Baggy Elephant

The Giving Tree

The Snowy Day

Lilly's Purple Plastic Purse
Attributive, Predicative, and Substantive Adjectives
Explain to students that depending on how an adjective is used in a sentence, it can be attributive, predicative, or substantive.
An attributive adjective is usually in front of the noun it is describing and gives attributes (qualities, characteristics) to that noun.
It was a sunny day.
A gigantic mountain loomed in front of us.
Roslyn adopted an adorable kitten from the animal shelter.
The wool sweater made her itch.
A predicative (or predicate) adjective comes after the verb to be or a linking verb and describes the subject of the sentence.
Abraham Lincoln was eloquent when he spoke at Gettysburg.
The dinner smelled delicious.
Mira looked beautiful in her new outfit.
Substantive adjectives describe nouns that aren't actually in the sentence, but you can still figure out what they are. The missing words are usually nouns like people, men and women, persons, individuals, folks, or citizens.
The courageous among them deserved the biggest rewards.
We're raising money to house the homeless.
The free are more fortunate than the enslaved.
The gold medals will go to the swiftest.
Common and Proper Adjectives
Tell students that like nouns, adjectives can be common (ordinary, like big, small, happy, sad, pretty, or ugly) or proper (from a proper noun). Proper adjectives are always capitalized, like this:
My favorite foods are Swiss cheese, Belgian chocolates, and Italian pasta.
Turkish cotton is very soft and expensive.
The Chinese fortune cookie predicted Glenn would win the contest, and he did!
Laurie memorized three Shakespearean sonnets for English class.
Comparison of Adjectives
Explain to students that every adjective has three forms, called degrees: the positive, comparative, and superlative. We use these forms when comparing nouns.
The positive degree describes just one noun.
the tall boy
the interesting book
The comparative degree is used to compare two nouns. For adjectives with one or two syllables, add –er to the adjective. For longer adjectives with two or more syllables, put the word more in front of the adjective.
the taller boy (of two)
the more interesting book
The superlative degree is used to compare three or more nouns. Add –est to adjectives with one or two syllables. For longer adjectives, put the word most in front of the adjective.
the tallest boy (of at least three)
the most interesting book
Irregular adjectives do not follow these rules. Some adjectives change into totally new words.
good
bad
many
better
worse
more
best
worst
most
Activity Sheets
Taller Than Tall: A Comparative Adjectives Practice Sheet
An explanation of comparative degrees of adjectives followed by sentence-completion exercises.
Answers:
1. smarter
2. more glamorous
3. heavier
4. more mouthwatering
5. messier
6. funnier
7. more frightening
8. more colossal
To the Max: A Superlative Adjectives Practice Sheet
After learning about how the superlative degree of an adjective is used, students complete sentences by filling in the correct adjective.
Answers:
1. prettiest
2. longest
3. softest
4. most ferocious
5. happiest
6. most intelligent
7. sweetest
8. most amazing
Say It Properly: A Proper Adjectives Practice Sheet
Students complete sentences by changing proper nouns into proper adjectives.
Answers:
1. French
2. Chinese
3. Australian
4. Swiss
5. Victorian
6. Mexican
7. Elizabethan
8. Martian
9. Peruvian
10. Irish
What's a Nice -ly Like You Doing on an Adjective Like That: An Adjectives and Adverbs Practice Sheet
Students identify words ending with -ly as either adjectives or adverbs.
Answers:
1. ADJ.
2. ADV.
3. ADJ.
4. ADV.
5. ADJ.
6. ADJ.
7. ADV.
8. ADJ.
9. ADV.
10. ADJ.
For More on Teaching Adjectives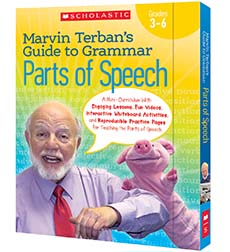 This lesson and its practice pages are part of Marvin Terban's Guide to Grammar: Parts of Speech Teaching Guide, an all-in-one mini-program for teaching the eight parts of speech. In addition to the resources here, the program's adjectives lesson includes a video you can use to introduce the unit, two more practice pages, and interactive SMART Board® activities for reinforcing the lesson.
---
Post Instructional
Standards
The lessons and activities in this mini-program meet the following Common Core State Standards for English Language Arts. For more information about the standards, visit the Common Core State Standards Initiative site.
Language: Conventions of Standard English
L.3.1, L.4.1, L.5.1, L.6.1 Demonstrate command of the conventions of standard English grammar and usage when writing or speaking.
L.3.1a Explain the function of nouns, pronouns, verbs, adjectives, and adverbs in general and their functions in particular sentences.
L.3.1g Form and use comparative and superlative adjectives and adverbs, and choose between them depending on what is to be modified.
Language: Knowledge of Language
L.3.3, L.4.3, L.5.3, L.6.3 Use knowledge of language and its conventions when writing, speaking, reading, or listening.
---