New Name Icebreaker
Students will share their personalities in this game of alliteration!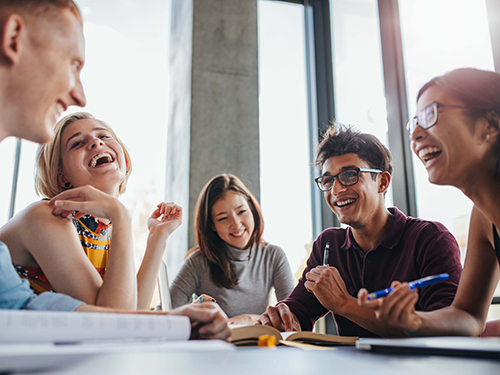 Materials
Chart paper or a whiteboard and markers

During Instruction
---
Set Up
Create a list of adjectives that would typically apply to your students and are appropriate to their age range. Examples: studious, vain, diligent, etc.
Write the list of adjectives on chart paper or a whiteboard to provide assistance during the game.
---
Lesson Directions
Step 1: Assemble students into groups of four students.
Step 2: Once assembled in groups, assign each student a number (1–4).
Step 3: Have students jot down two adjectives that best describe themselves and start with the same letter as their first names. For Example: Humble Helen.
Step 4: Choose a number (1–4) and inform the class that the student in each group with that number will start this activity.
Step 5: Have the first student in each group introduce himself using one of his selected adjectives. For Example: "Hi, I'm Studious Sanjaya."
Step 6: Have the second student (numerically or moving around the group's circle) introduce herself using her adjective, followed by re-introducing the first student. For Example: "Hi, I'm Humble Helen, and this is Studious Sanjaya."
Step 7: Encourage students to continue this pattern until the last student has introduced himself and every other member of his group using the given adjectives.
---
Appears in This Collection