Let's Have an Art Show! Let's Create an Art Gallery!
Students organize an art gallery opening to display the artwork they created in previous lessons.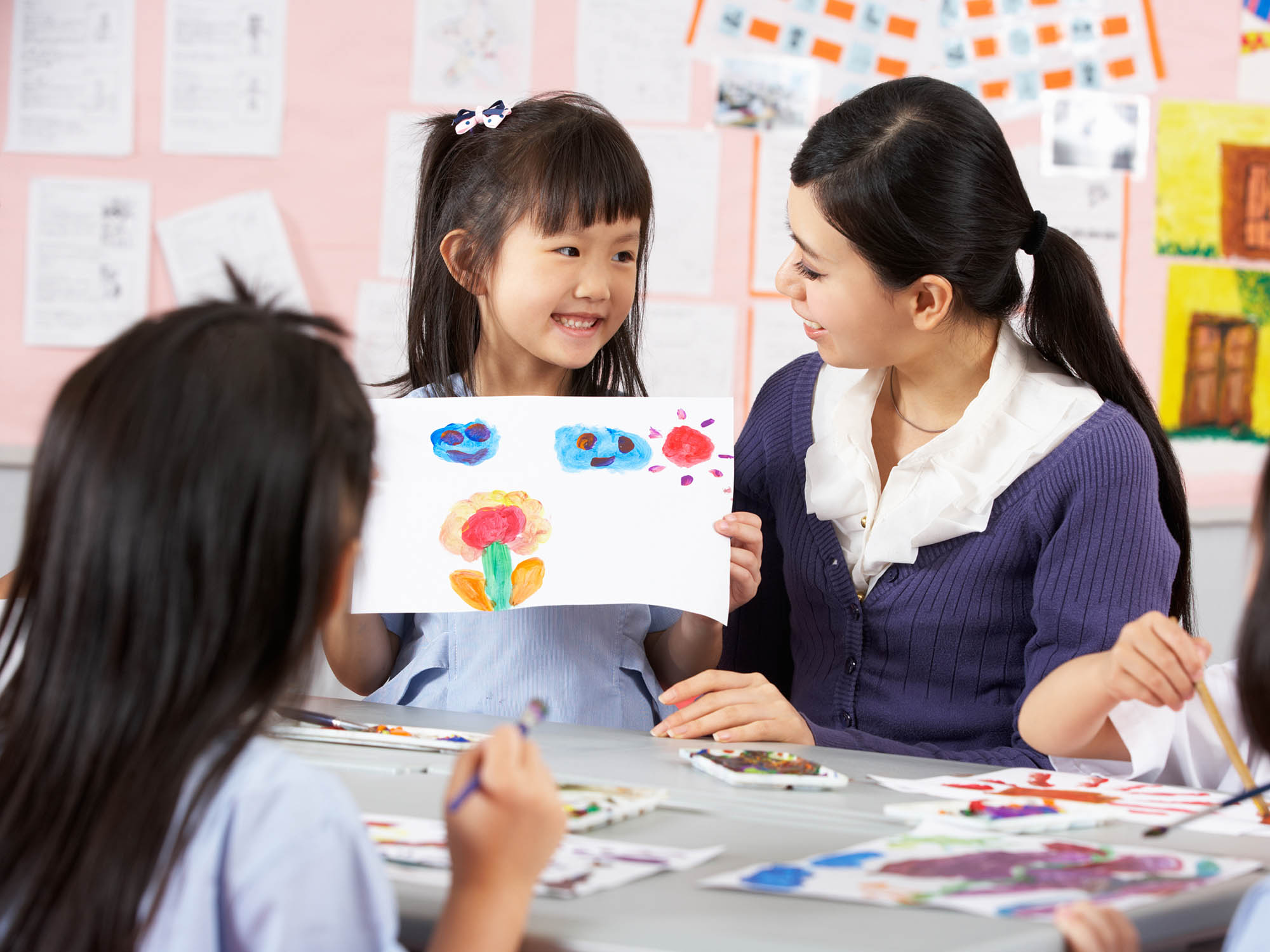 Objectives
Students will:
Plan an art show in groups
Create invitations to the art show
Describe their art work at the show
---
Materials
Displayed art projects
Invitations to the art show. These can be student copied invitations done in another lesson or one invitation composed by the group, written on the computer, and printed out in class. Several copies of the invitation can be put on one page.
Optional: refreshments
During Instruction
---
Set Up
Display the art works
Have access to a computer and printer
Set up refreshments
---
Lesson Directions
Step 1: As a group, plan an art show. Decide if the art projects are well displayed for viewing. Decide who will be invited to the art show and when it will be open for viewing.
Step 2: Each child should create an invitation using their favorite art medium. The words for the invitation could be copied or previously run off so that they can be glued or attached to the invitation art.
Step 3: Deliver the invitations.
Step 4: During the art show students should be available to talk about their artwork. One possibility is to station two students in ten different spots around the room. The students can take turns describing the art works near them.
Step 5: Serve refreshments.
---
Post Instructional
Evaluation
Look back at the whole unit:
How well do the children understand the similarities and differences between various artists' work and art mediums?
Was the use of Kidspiration an effective tool for brainstorming?
Should I do more with the history of various artists and illustrators?
Could the librarian help me by finding more books by the illustrators I selected?
What was the most difficult part of this unit? What was most successful?
---