Introduction to a Study of the Holocaust
Inspire thought and curiosity about the Holocaust at the start of the unit.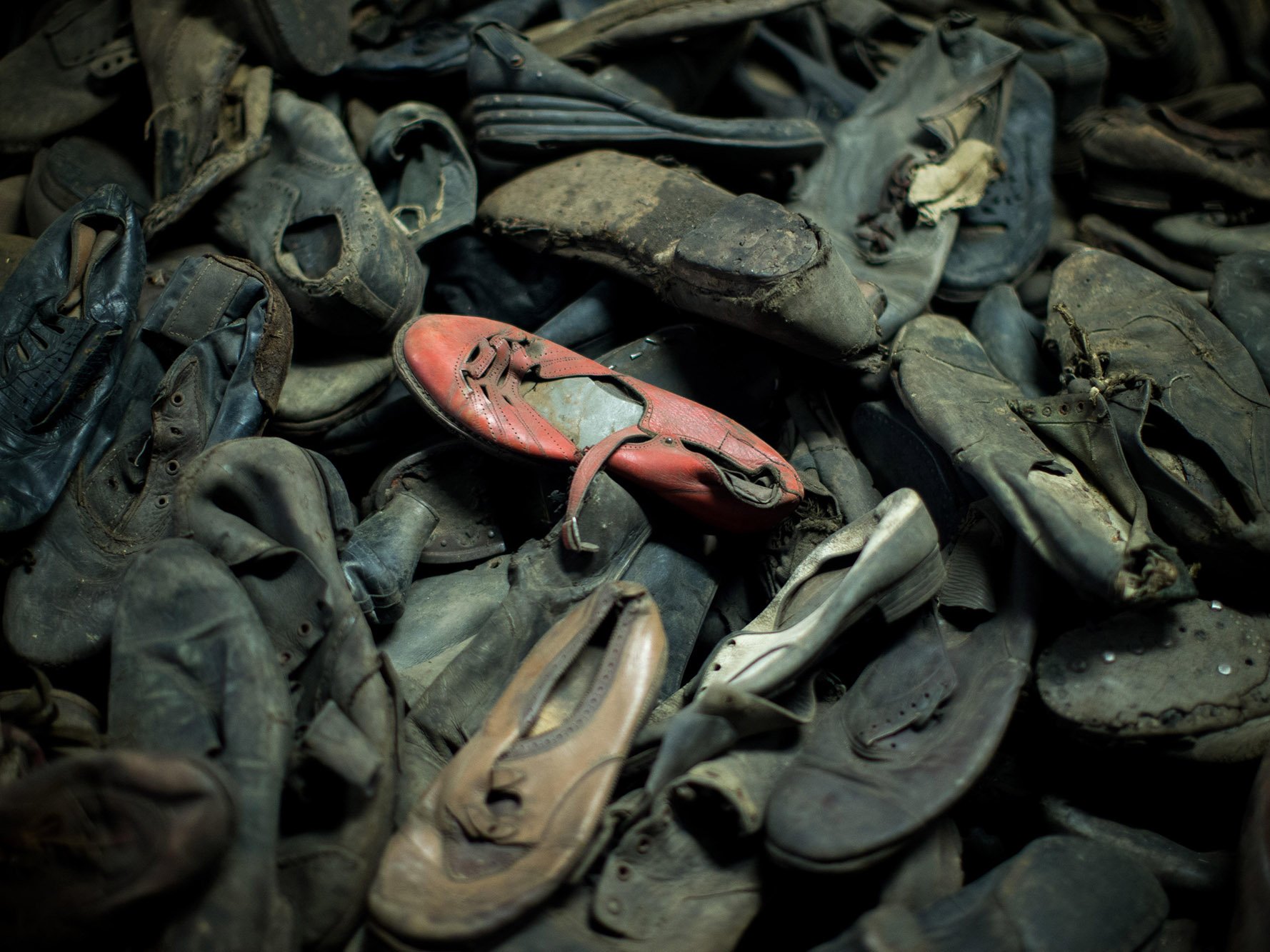 Objectives
Students will:
Activate their prior knowledge about the Holocaust
Examine quotes and text passages related to the Holocaust
Generate a list of questions about the Holocaust
---
Materials
Passages from the literature used in this unit
Sticky notes
Index cards
Chart paper or whiteboard and markers
During Instruction
---
Set Up
Prepare a KWL chart with a fourth column labeled "Is it true?"
Identify passages to be read aloud or copied.
Copy these quotations on index cards:

"In Germany, the Nazis came for the Communists and I didn't speak up because I was not a Communist. Then they came for the Jews and I didn't speak up because I was not a Jew. Then they came for the labor unionists and I didn't speak up because I was not a labor unionist. Then they came for the Catholics and I was a Protestant so I didn't speak up. Then they came for me... by that time there was no one left to speak up for anyone." –Martin Niemoller
"The Shoa profoundly belongs to all of us." –Geoffrey Tabakin
"Man is like a pillowcase. The color of one may be red, another blue, another black, but all contain the same cotton." –Kamakrishna
---
Lesson Directions
Step 1: Write the objectives on the board and read them with the students. Access prior knowledge by asking students what they already know about World War II and the Holocaust. Have the students write what they know on sticky notes. Students will most likely have many misconceptions about the Holocaust. It is suggested to have students post what they "know" rather than share it out loud so that students don't hear the misinformation and take it as truth.
Step 2: Post students' documented prior knowledge in the Know column of the KWL chart. Mark the statements that are true in the true column and share those orally with the class.
Step 3: Give the students a brief amount of information about the Holocaust and World War II. Enough information should be given so that the students have enough information to create some curiosity and generate some questions.
Step 4: Pass out sticky notes to students and have them write an "I wonder" question on the sticky note. If student-generated questions are new for your class, model your own question. Example: "I wonder how long World War II lasted" or "I wonder what happened to children during the war".
Step 5: Pass out copies of the quotations and the book passages to the students. Students should either read them silently or listen to you read them aloud (depending on the reading abilities of the students). After reading each selected text, students should record an "I wonder" question on a sticky note.
Step 6: Repeat step five with each selected passage. Provide enough wait time for students to generate a variety of details and questions.
Step 7: Post students' documented questions in the classroom.
Step 8: Revisit the objectives. Ask the students:
Did we activate our prior knowledge?
Did we generate a list of questions to guide our unit?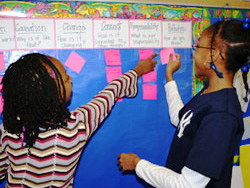 ---
Supporting All Learners
Pull a small group of struggling readers and read the passages with the students. Students who need more of a challenge should write one question from each level of Bloom's Taxonomy.
---
Home Connections
Instruct students to share the activity with their families and record their questions to share with a partner in class the next day.
---
Assignments
Students will record their prior knowledge and questions on sticky notes.
Post Instructional
---
Evaluation
Were your students able to generate questions?
What worked well? What didn't?
If you taught the same lesson again, what would you do differently?
---