Find Your Match Icebreaker Activity
This game is a fun way to pair up students and help them get acquainted.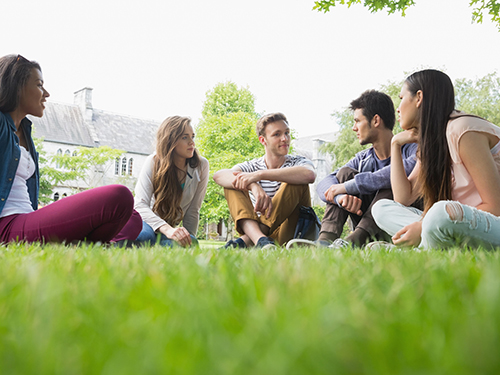 Objectives
Students will:
Use deduction skills to find their matching classmate
Introduce themselves to another student via an interview
Present information about another student

---
Materials
Index cards
Markers
Whiteboard and markers

---
Set Up
Create index cards that contain easily linked individuals, objects, or businesses. The customizable nature of this icebreaker makes it perfect for incoming students of any age. Think about the student population at your school and what they typically relate to. Students will not need extensive knowledge of the subjects of the cards, but they will need to recognize the names. Here are some of the matches that I have used with my students:
Index Card 1: Beyoncé — Index Card 2: Jay-Z
Index Card 1: Bill Gates — Index Card 2: Microsoft
Index Card 1: George Bush — Index Card 2: Condoleezza Rice
Index Card 1: Russell Simmons — Index Card 2: Def Jam Records
Be careful not to create cards that could have more than one possible match. For example, in the set of matches above, students may match Jay-Z to Def Jam, the record label of which he is CEO, instead of matching him to his wife, Beyoncé.
---
Lesson Directions
Step 1: Explain to students that during this activity, they will need to find a student in the classroom whose index card creates a pair with their own. Give a few examples (not any that you actually used on the index cards). Tell students that after they find their matches, they will conduct interviews to learn more about each other. As a class, brainstorm possible interview questions and write them on the board. Suggested questions include:
What was the last school that you attended?
What is your favorite book or genre?
What really annoys you?
What really makes you happy?
What was your most embarrassing moment?
What are two of your hobbies?
Step 2: Hand out one index card to each student. Have the entire class stand, hold up their index cards for everyone to see, and walk around the room looking for their match. Students should be prohibited from speaking until they have found their match.
Step 3: Once students have found their match, have them sit and interview each other.
Step 4: After the interviews are complete, have each pair of students introduce each other to the entire class, presenting the information gathered during the interviews.
---
Appears in This Collection