From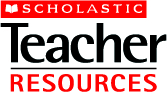 Teaching Writing to Young Children
When teaching writing to children in Grades K-2, it is especially important to reach them on familiar ground, such as through reading picture books aloud to them. Because children have significant experience with pictures and stories, it is easier to relate writing traits to these stimulae.
Our youngest writers need to know what they are doing well, be it drawing random scribbles on the page or writing several sentences, and what they need to do to take the next step. The use of traits enable teachers to show children how to break down their writing into parts so they can focus their attention on building the skills that make their writing strong.
Author and writing expert Ruth Culham introduces new teaching lessons within the Trait Crate series for Grades K-2. Each grade specific Trait Crate has picture books, teaching guides, a music CD, posters, and the professional book Using Picture Books to Teach Writing. The sample lessons in this collection teach the traits of Organization, Voice, Ideas, and Sentence Fluency with a different picture book.
Check out the Idea Song from Trait Crate CD for use with the lesson on Ideas.
Appears in This Collection
Collection
Writing Resources
These materials will give students the means to develop as writers and publish their work.