From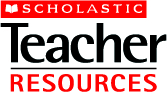 Content Area Writing for High School
Writing is the most public performance of our intelligence. Students who struggle with reading can hide out, pretending they understand something they never read or choosing simply not to participate in the discussion of a text. Writing, however, is present-in black and white-for all to see.
With state exit exams and college placement tests such as the new SAT, teachers now face increased scrutiny and pressure in the area of writing. There are numerous aspects of writing instruction that intimidate teachers and often cause them to shy away from requiring students to write as often as they should. Many cite the time it takes not only to produce in-class writing but also to grade it. Others lack a sense of how to teach writing.
There are techniques we can use to improve student writing. Jim Burke's new book, Teacher's Essential Guide to Content Area Writing, focuses on both learning to write and writing to learn, for they each make different demands on the student and the teacher.