Ann M. Martin Author Study
Ignite your students' love of books with an author who "gets children to read." — New York Magazine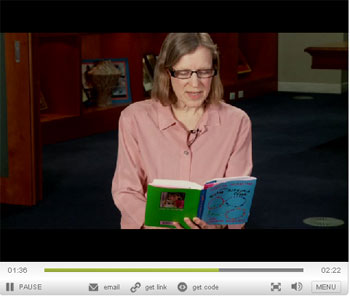 Click here to watch a video of Ann reading from The Summer Before — the long awaited prequel to The Baby-Sitters Club.
Ann M. Martin's momentous series The Baby-Sitter's Club sold over 176 million copies, inspired a generation of young readers, and marked Martin as an author who "gets children to read," (New York Times Magazine) and who "rules the paperback roost" (Publisher's Weekly).

In addition to penning the tween-pleasing BSC — and its several spin-offs — this notable author has collaborated with favorite author Paula Danziger on P.S. Longer Letter Later and Snail Mail No More, and with Laura Godwin on the Brian Selznick illustrated The Doll People and The Meanest Doll in the World. In addition, Martin created and wrote the appealing Main Street series and several stand-along novels, including the Newbery Honor-winning A Corner of the Universe.

With such a wonderful catalog of books to her name and as a proven charmer of children, The New York Times best-selling author Ann M. Martin is an excellent choice for an author study.
Start your author study by reading a short biography of Ann M. Martin and choosing some of her books to read — titles in the Main Street and The Baby-Sitters Club series, or one of her stand-alone novels, many of which have free teaching resources, such as author read-alouds, booktalks, and discussion guides.
The Baby-Sitters Club
Main Street
Visit Ann M. Martin's website to see photos, read interviews , learn fast facts, and see Ann read from some of her novels .
Additional Author Resources
Enrich your future author studies by taking advantage of our collection of biographies and interviews with the best-loved authors in children's literature.
Related Books and Products