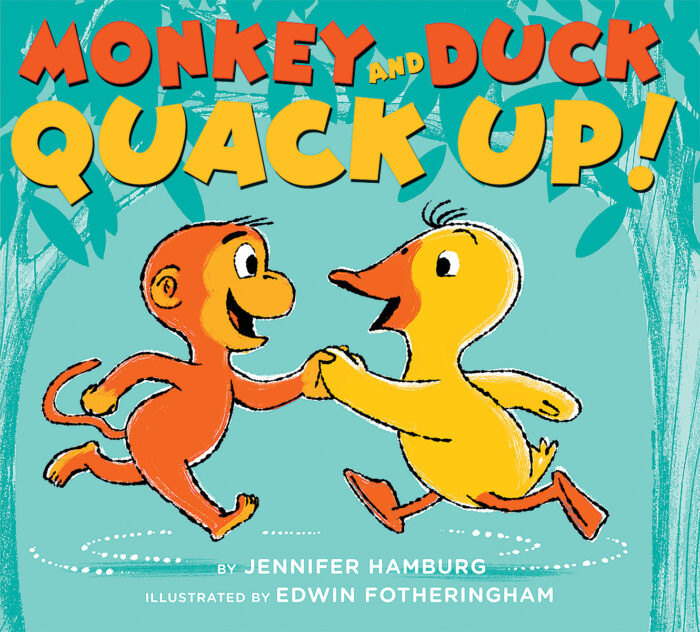 Monkey and Duck Quack Up!
By Edwin Fotheringham , Jennifer Hamburg
---
Colorful comedy, rollicking rhyme, charismatic characters, and a funny friendship — this winning picture book has it all!<br />Duck and Monkey, best of friends, as different as odds and ends. Monkey's eager, Duck's laid-back Together, do they have the knack to be a winning rhyming team and satisfy a monkey's dream? Turn the page and try your luck. See if you can out-rhyme Duck!
---
LIST PRICE $17.99
YOU SAVE $4.50
---
---
Other Books You Might Like