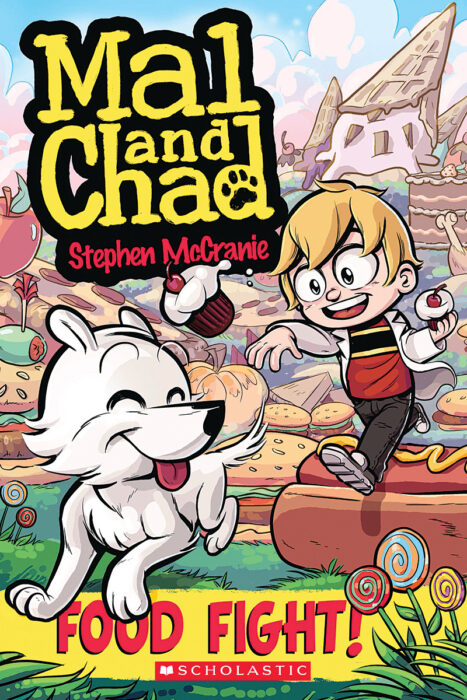 Mal and Chad: Food Fight!
By Stephen McCranie , Stephen McCranie
---
Mal is a kid genius with a talking dog . . . so why doesn't anyone seem to notice him? Poor Mal. It's not easy being a kid genius who wears a lab coat to school ("It's not a bathrobe!"). Megan, his not-so-secret crush, has formed a club that has a no-boys-allowed policy — especially not Mal, who would do anything to feel like he belongs. Fortunately, Mal always has Chad, his talking dog. When Chad begins having scary dreams, Mal builds a dream portal to defeat Chad's nightmare beast once and for all. Something goes wrong, though, and the beast follows Mal back to reality. Now Megan and her friends are in danger . . . but Mal is there to come to the rescue, showing that, just maybe, he's someone to pay attention to.
---
LIST PRICE $10.00
YOU SAVE $2.50
---
---
Other Books You Might Like