Students will love the almost robotic look their names take on with this craft.
What You Need:
Black construction paper, one 12- by 18-inch piece per student
Pencils
Scissors
Glue
Construction paper, any color, one 12- by 18-inch piece per student (optional)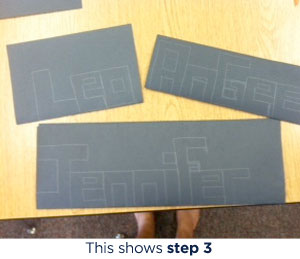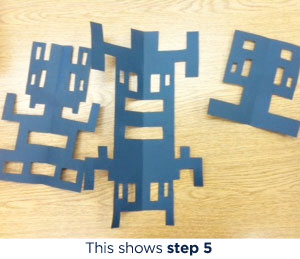 What To Do:
Have students fold a piece of black construction paper in half.
Have children place the folded paper on the table, with the crease pointing towards the student.
Using pencils, students can write their names in big block letters across the bottom crease.
Have students cut out their names, keeping the bottom fold intact.
Then students open up their names to see the mirrored effect.
To display, students can glue their names onto individual sheets of colored construction paper, or you can create a maze of names by mounting them on a larger piece of paper, or the wall.