Scholastic's Reading Resources Network is putting the focus on vocabulary. Here, you'll find activities and resources to use in your classroom, a model lesson on video, and an online development session for vocabulary instruction. Plus you'll discover a plethora — there's a great vocabulary stretcher — of other resources.
Our host is Francie Alexander, Vice President and Chief Academic Officer for Scholastic Education. Francie has taught at all levels, was a district reading consultant for PreK through high school, and has authored professional articles for educators and 25 "books kids can read" for children.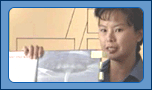 Betty Tsang
Increasing Vocabulary: Concept Definition Map
Observe a model best practice lesson. Betty Tsang is using a Concept Definition Map to deepen the vocabulary knowledge of her students.

Motivate and Focus

Set Expectations

Teach / Model
Adapted from Scholastic Red, Improving Reading Comprehension, Grades 3–5
Francie Answers the Tough Questions
Question 1:


Why is vocabulary so important?
Question 2:


What words do I teach?
Question 3:


How do I teach vocabulary?
Understanding Vocabulary
What you need to know about teaching vocabulary. Go Now
Professional Development Tutorial: Increasing Vocabulary. Go Now
Teaching Vocabulary
Francie Alexander's Top Five Recommended Word Lists. Go Now
Lesson Plans and Activities from Scholastic Professional Books. Go Now
Resources — Encourage Your Students to Read Voluminously to Build Vocabulary. Go Now
Parent Connection — 100 Words Kids Need to Read. Tell parents about these colorful workbooks that offer engaging reading and writing activities students can do at home. Go Now