Let's be real. Even if you enter fall with the best of intentions about finally organizing your classroom, things will get in the way. Between the first hectic days of school, learning kids' names, grading papers, fire drills, and ­parent–teacher conferences, Thanksgiving will come before you know it, and you'll once again think, "I guess I'll get to it next year."
Instead, get to it this year! If you use your spare minutes in the remaining weeks in the classroom, you can set yourself up for back-to-school success.
We talked to a variety of teachers to get their tips. Some are clever and creative. Others are super-practical. All of them will help you use the last weeks of spring to prepare for an organized fall.
1 | Give Parents Homework
Bethany Gardner, a first-grade teacher in Utah and blogger at Ship Shape First Grade, asks parents to help with fall prep, such as assembling welcome kits for next year's students. "A lot of them want to help, but they can't come into the classroom," she says. Be sure to send an example home!
2 | Change Things Up
Gardner thinks of May as her "experiment month," when she tries out new classroom layouts or management techniques. She gets a sense of whether her ideas will work, and her students get a change of pace.
3 | Bag Your Tech Cords
Second-grade Florida teacher Denise Boehm is required to dismantle her classroom at the end of each year. She keeps the cords to each computer, printer, and other electronic devices stored in separate, labeled plastic bags. Instead of sorting through a tangled mess of cords in the fall, she plugs right in.
4 | Paint Your Bulletin Boards
Boehm, who also blogs at Sunny Days in Second Grade, painted her bulletin board—eliminating the need to put up new paper in the fall. "They always look bright and beautiful," she says.
5 | Hide Your Valuables
Things do go missing from classrooms over the summer. "I had to take the ink out of my printer because otherwise somebody would steal it," says Vanessa Levin, an early-education consultant, former teacher, and creator of the website Pre-K Pages. Other coveted items are staplers, "good" scissors, and pens. Levin tied her closet doors shut with zip ties and wrapped cabinets in ­butcher paper. "You can't take it all home. I had to get creative in how I stored and hid things."
6 | Remove the Desk Drawers
If your school moves your desk to wax the floor during the summer, don't spend hours emptying it out. Do what Boehm does—take the drawers out and store them on countertops for the summer.
7 | Sort Books Into Baskets
Boehm used to box up her classroom library each spring, then set it up again in the fall. Now she keeps books in sorted baskets, which she packs away for the summer. When she returns in the fall, she simply puts the baskets back on the shelf.
8 | Buy Clear Plastic Bins
This oft-repeated advice bears repeating at least one more time because it's so simple and can change your organizational life. "Don't do what I used to do," says Brenda Frady, an Indiana elementary teacher and writer of the Primary Inspired blog. "I put everything in a box and said, 'I'm going to go through it at home.' That's not a good idea. You can't locate the things that you do have. You end up going to purchase, say, brown paper bags or something, and when you go through your closets, you say, 'Oh, I already had two packages of those.'"
9 | Wash the Dishes
Spring is the time to freshen up the nooks and crannies in your room that don't get cleaned during the rest of the year. "All the little cups that hold the crayons and the pencils, those are really nasty, so I take them home and run them through my dishwasher," Levin says.
10 | Simplify Your Schedule
Do you spend the first five minutes of every morning writing the day's schedule on the board? Amy Eighmy, a second-grade teacher in Massachusetts, printed and laminated strips of paper with the different schedule blocks, and she rearranges them on a pocket chart each morning. "It takes me under a minute each day to switch that around," she says.
11 | Start Scanning
Kyli Gander, an Iowa teacher who's now a stay-at-home mom, scanned handouts instead of hanging on to paper copies—she could find what she needed on her computer and had fewer paper files to manage. "It's also easier to access from home, if you ever need a sub," she says.
12 | Create a Band-Aid Jar
Frady used to keep Band-Aids in her desk, but it didn't make sense for kids to be rummaging through her things every time they got a paper cut. Now she keeps Band-Aids and other items in a jar. Kids still have to ask, but they know exactly where to find them.
13 | File by Unit (Not by Month)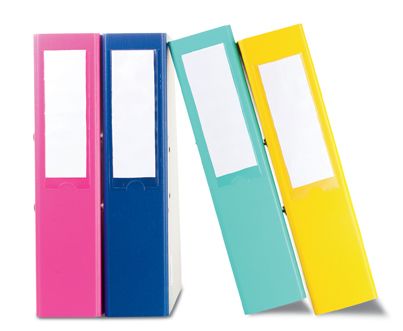 Gander recommends organizing by theme or unit instead of by month. She says this strategy helped her find materials when she needed them and also allowed her to change up the order of things without too much hassle. "If your theme material is organized together, you can easily move it around," she explains.
14 | Upcycle Empty Tissue Boxes
When kids have forgotten their backpack or need a plastic bag for an art project that's going home, Frady directs them to a tissue box stuffed with grocery bags.
15 | Replace and Replenish
Eighmy takes time at the end of the school year to make new copies of items that have gotten ripped, dinged up, or grimy—­for example, laminated bathroom ­passes or cutouts for an on-the-wall behavior management system. "No one wants to spend their summer doing that stuff," she says.
16 | Work on Your Division
Eighmy has all of her math manipulatives divided into group-work-size clear and labeled containers. "It's so much quicker if you say, 'Go get the base-10 blocks,'" Eighmy says. "If you know you're always going to be working with four or five groups, why not have the blocks split up that way?"
17 | Reevaluate Your Lessons
As Alabama kindergarten teacher Julie Lee sorts through her files, she doesn't just throw away the things she won't use anymore. She also asks herself whether she should keep using the materials she has. "I ask myself, 'Are they engaging, are they interactive, does it cover more than one standard?'" Lee says. "I ask, 'Is this something I want my kids spending their time on?'"
18 | Take Measurements
Jodi Durgin, a third-grade teacher in Massachusetts and writer of the Clutter-Free Classroom blog, advises measuring your floors, walls, and furniture in the spring if you're toying with rearranging your classroom. "That way, you don't go in on a 90-degree day in August and have to experiment with moving furniture," she says.
19 | Create Cutouts
If you know that you're going to need 30 construction-paper apples or shooting stars for your first-day-­of-school setup, do that grunt work now, recommends Lee, who also writes the blog Mrs. Lee's Kindergarten. "That way, I don't have so much to do in the summer," she says. "I'm not so overwhelmed in August."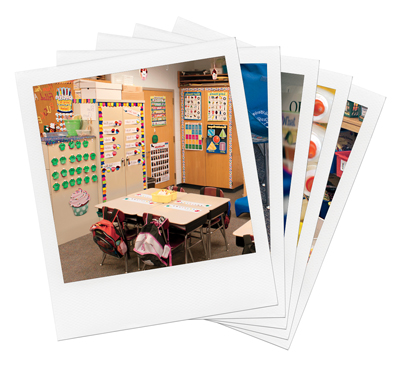 20 | Snap Photos…
"One of the most important things I do is to take a picture of everything before I take it down, so I know exactly where I had it," says Fredia Shumway, a Utah first-grade teacher who blogs at Frogs in First. "That way, it's easy to re-create."
21 | …And Take Videos, Too
Shumway takes a "video inventory" in the spring, cataloging the tables, desks, and bookshelves in her classroom. This helps her reclaim her furniture in the fall, in case the custodial staff has moved it to another room during summer cleaning. "I can say, 'Hey, I had so many tables, and they're missing now,' or whatever it is," she says.
22 | Survey Parents About the Year
This one isn't ­strictly organizational, but it's a great way to connect and set up for next year. "It gives me time to reflect on what parents thought about my communication or homework, or one thing they liked or that I could do differently," Shumway says. "Parents appreciate the opportunity to give their input."
23 | Replace Students' Names With Numbers
In Durgin's classroom, each child is assigned a number, in alphabetical order. They still get their names on their desks, but cubbies, classroom mailboxes, and even Durgin's files are labeled with the students' numbers. In the fall, she doesn't have to relabel everything.
24 | Limit What You Bring Home for the Summer
Don't load up your car on the last day of school with wish-list projects that you'll never have time for. Instead, be selective, and give yourself a few doable assignments for July and August. "I limit it to one box," says Durgin. "Whatever fits in the box, that's what comes home."
25 | Create a "Go-To" Box for the First Week of School
"I like to gather up all of my stuff for the first week, put it in a totable file, and bring it home," Shumway says. "No matter what happens, I know where the first week's worth of stuff is, and I'm not hunting through files or boxes."
Bonus tip: Use the box to store scissors, stapler, and other key setup items.
Click Here to Subscribe to Instructor Magazine
Image: Dan Scultz (poloroid images)