Mark the beginning of spring with these sweet scarecrows. Children can stick them into potted plants or a small garden.
What You Need:
Toilet paper rolls, one per student
Red and yellow felt, one sheet of each per student
Scissors
Crinkle paper or straw (available in craft stores)
Paper muffin/cupcake liners, one per student
Glue
Googly eyes
Black markers
Craft sticks, one per student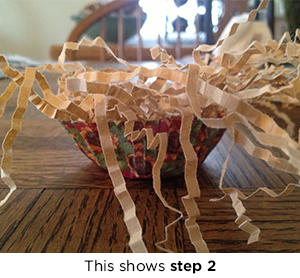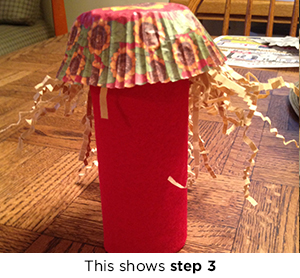 What You Do
Have your students cut the red felt to fit around the toilet paper roll. Then they should glue it onto the roll so the roll is completely covered. Set aside to dry.
Have the students glue the crinkle paper or straw to the inside of the muffin/cupcake liners. It should be overflowing out of the cup, as this will be the scarecrow's hair.
Students should then apply glue around the top rim of the toilet paper roll and place the muffin/cupcake liner upside-down on top of the toilet paper roll so that the crinkle paper or straw peeks out, as shown.
Have your students create the scarecrow's face by gluing on googly eyes and using a marker to draw on a nose and smile.
Next, the students can cut up yellow felt into small squares and glue them onto the red felt body to look like patches.
Have the students apply glue to the top half of the craft stick and press it to the inside of the toilet paper roll. Set the whole craft aside to dry, and then enjoy!
Suggested Read-Alouds
The Scarecrow's Hat by Ken Brown
The Little Old Lady Who Was Not Afraid of Anything by Linda Williams