Follow up a lesson on autumn or apples with this fun craft that is also a great sensory activity for little ones.
What You Need:
Glue
Shaving cream
Plastic cups
Craft sticks
Red, green, or yellow paint
Apple cutouts (one for each student)
Green and brown construction paper
Scissors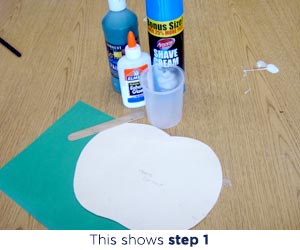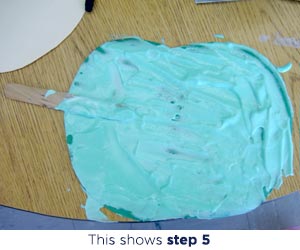 What You Do:
Mix one part glue and two parts shaving cream in a plastic cup with a craft stick.
Add about a teaspoon of red, green, or yellow paint.
If necessary, add more shaving cream or glue to create a fluffy but somewhat firm consistency.
Repeat the above steps, so that each student has his or her own cup of color.
Have students spread the mixture on the apple cutouts, using their hands or a craft stick.
While students are working, cut leaves from green construction paper and stems from brown construction paper, one for each student.
When the apples are dry, students can glue a leaf and stem at the top of each apple.