In an era of education where students are the saturated with visual and musical media, the traditional approach to reading and writing is often met with mediocre interest and response in the classroom. "If you can't beat 'em, join 'em" means more than ever. Core content area teachers may dabble with embedding some arts integration into curricula. Whereas, authentic, consistent integration of visual arts and music in unit planning and student expression of ideas just might save the 3Rs...
Use Art Prints or Photographs to Activate and Gauge Prior Knowledge (Focus and Frontloading a Unit)

Most adolescents view both classic and contemporary art works on a very literal level. They are confused about its meaning or purpose. Contemporary art is a perfect medium for generating discussion, vocabulary building, and when coupled with content such as a novel or thematic unit, it provides teachers with details about students' levels of relative prior knowledge.

At the onset of reading the Walter Dean Myers novel, Fallen Angels, I selected several photographs from online archives that mirrored characters, themes, and settings of the Vietnam War and the novel. These photographs were made into Observation Charts, a frontloading strategy widely used in Project GLAD.

I ask students to work in pairs using observation charts. They travel around the room and are given the opportunity to view images from the unit of study, make observations, predictions, and ask questions based on conversations had at each chart.

Revisiting these initial reactions, observations, etc. during and at the end of a unit of study provides opportunities for students to check for understanding, and affords pathways to more involved writing and expressions of key concepts and ideas.

Use Film to Make Visual Anchors to Key Concepts (Building Motivation)

In this era of media saturation, visual images via film often help students (particularly ELL students) visualize key concepts to build up reading comprehension. A director's perspective of a historical concept, or a literary analysis of text, can springboard students to discussions and activities involving point of view, mood, tone, and text-"text" (or film) connections.
After reading about the mundanely completed patrols by Richie Perry and his comrades in Fallen Angels, I show a short YouTube clip of key Vietnam War scenes from Forrest Gump. This provides anticipation and motivation to read the next chapter. Observations of the filmmaker's perspective of young soldiers' experiences in Vietnam vs. Myers's depictions in the novel come quite easy to students.
After viewing the scenes and reading the next selection in the novel, students can formulate their own opinions about how they would film the scene. Conceptualizing points of view with key textual components in this fashion demonstrate high-level comprehension!
Use Music to Connect Literature to Pop Music (Comprehensible Input)
To make classic or modern literature, informational texts, or even social commitment endeavors relative and current for students, take a tip from Scholastic contributor, teacher, and writer Alan Sitomer who is renowned for developing powerful strategies for teaching teenagers through the use of the art and music of pop culture.
His book, Hip Hop Poetry and the Classics for the Classroom demonstrates how motivated students can become when teachers make real connections to musical genres that are revered within teen culture.
I took a cue from Sitomer and chose to compare two different musical works. As my students and I began digging deeper into Fallen Angels, the issues of power and freedom of choice became a focus of inquiry. My Power Point lecture about social and political movements of the 60's and how they are woven into the plot of the novel meant more when we examined two songs: one from the Vietnam War era and one from the late 80's:
From For What it's Worth (1967, Buffalo Springfield)
There's something happening here
What it is ain't exactly clear
There's a man with a gun over there
Telling me I got to beware
I think it's time we stop, children, what's that sound
Everybody look what's going down
There's battle lines being drawn
Nobody's right if everybody's wrong
Young people speaking their minds
Getting so much resistance from behind
I think it's time we stop, hey, what's that sound
Everybody look what's going down
What a field-day for the heat
A thousand people in the street
Singing songs and carrying signs
Mostly say, hooray for our side
It's time we stop, hey, what's that sound
Everybody look what's going down
Paranoia strikes deep
Into your life it will creep
It starts when you're always afraid
You step out of line, the man come and take you away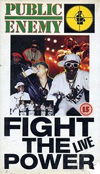 From Fight the Power (1989, Public Enemy)
Got to give us what we want
Gotta give us what we need
Our freedom of speech is freedom or death
We got to fight the powers that be
Lemme hear you say
Fight the power
We got to pump the stuff to make us tough
from the heart
It's a start, a work of art
To revolutionize make a change nothin's strange
People, people we are the same
No we're not the same
Cause we don't know the game
What we need is awareness, we can't get careless
You say what is this?
My beloved let's get down to business

By listening to and examining the social context of Buffalo Springfield's message in For What it's Worth students forged a stronger connection to the Vietnam War era in itself and how it related to the setting and characters in Fallen Angels. However, when coupled with Public Enemy's Fight the Power, the context of social justice, freedom of speech, and the potential for exploitation of the disadvantaged were brought more current and closer to home — bridging the themes of the novel and making real text-world connections.
Students can make their own musical representations of common themes in literature, history, or modern teen life by investigating how musical genres have played key roles in social and political development.

Additional Resources: