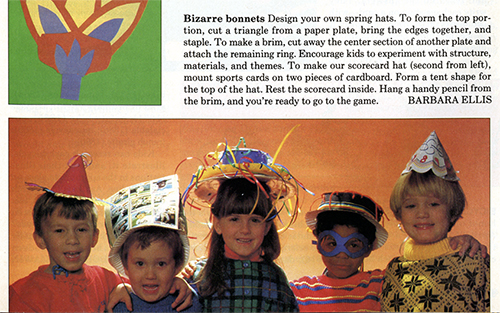 Ring in the New Year with an '80s throwback craft. Kids can create these "bizarre bonnets" with a few simple supplies!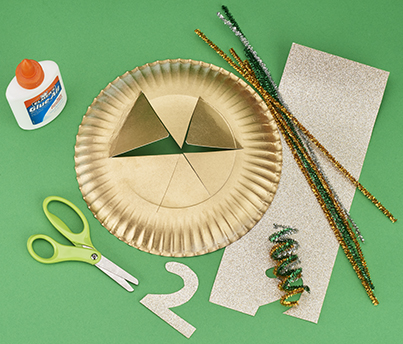 Things You'll Need:
Paper plates (with ridged edges)
Metallic paint (we suggest gold and silver!)
Paintbrushes
Pencils
Scissors
Glitter scrapbook paper
Sparkly pipe cleaners
Glue

What to Do:
1 | Paint both sides of a paper plate with metallic paint.
2 | Once the paint has dried, turn the plate so the bottom is facing up. Trace 3 intersecting lines across the plate, dividing it into 6 equal wedges. Make sure these lines stay on the smooth part of the plate, avoiding the ridged edges.
3 | Cut along each of the lines to make 6 triangles. Fold the triangles up, forming a crown shape in the center of your hat.
4 | Cut out numbers "2018" from glittery scrapbook paper, and glue all four numbers to one sparkly pipe cleaner.
5 | Glue each end of the "2018" pipe cleaner to the ridged edges of the plate. Kids will love how the pipe cleaner arches across the top of the hat!
6 | Wrap additional sparkly pipe cleaners around pencils to create fun spirals. Encourage students to glue the spiraled pipe cleaners around the edges of their hats for extra flair!
Click Here to Subscribe to Scholastic Teacher Magazine
Photos: Adam Chinitz; Crafter: Morgan Levine; Craft Research: Pari Deshpande Cohen