Once they've completed this fun fall craft, students will enjoy bringing their wreaths home to share with their families. Don't forget to add one to your classroom door to welcome fall.
What You Need:
Red paint
Paper plates (one per student)
Apples, cut in half (one apple half per student)
White construction paper (two 12- by 18-inch pieces per student)
Scissors
Cotton swabs
Brown paint
Green tissue paper
Glue
Twigs (cut into 13 1-inch pieces per student)
Pencils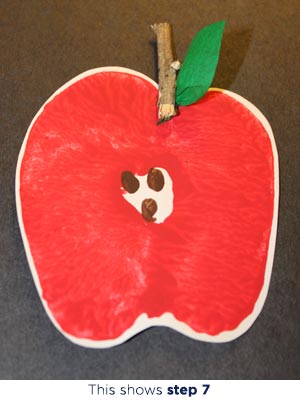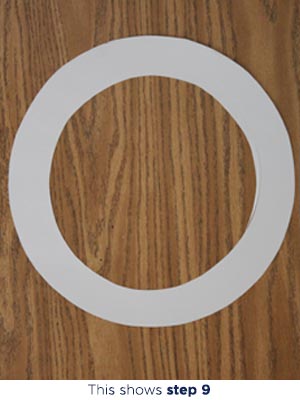 What You Do:
Pour some red paint onto a paper plate for each student.
Have students dip the apple half in red paint, cut side facing down.
Have children press the apple onto one piece of the white construction paper to print an apple. They should dip the cut apple back into the red paint and onto the paper 13 times, to create 13 printed apples.
Have students cut out each apple from the construction paper.
Using a cotton swab and brown paint, children can add a few dabs of paint to the center of each apple, to represent seeds.
Have students cut 13 leaves out of the green tissue paper and glue them to each printed apple.
Have children glue one twig onto each apple as a stem.
Using the second piece of white construction paper, have students draw a circle that has a 10-inch diameter, then draw another one inside that is about seven or eight inches across. This will be your white circle wreath, as shown in the photo.
Have students cut the white circle wreath out of the paper.
Glue completed apples around the white circle wreath, with stems and leaves facing out.