Celebrate Thanksgiving by crafting these friendly pilgrim faces.
What You Need:
Paper plates, one per student
Scissors
Paintbrushes
Paint in black, white, brown, yellow, blue, red, and green
Glue
Construction paper in black, white, and yellow
Googly eyes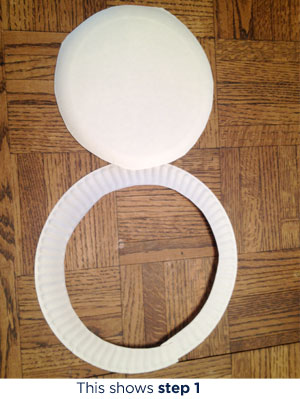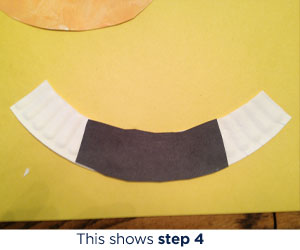 What You Do:
Have students cut the scalloped rim off of a paper plate, leaving the inner circle for the pilgrim's head.
Students paint the pilgrim's head piece in a skin tone and set it aside to dry.
Have students hold the scalloped rim of the paper plate and cut off about 1/4 of it to represent the shirt.
Using the black construction paper, children cut a small curved rectangle and glue it to the center of the shirt piece, to represent a collar.
Using the photo of the completed project as your guide, show students how to cut out the pilgrim's hat from the black construction paper.
Have students cut a small rectangle from the white construction paper for the ribbon of the hat and glue it to the black hat.
Have students cut four small strips from the yellow construction paper, all the same size, and glue them into a square shape on the white "ribbon" to create a buckle.
Once the paint on the pilgrim's face has dried, have students brush brown paint across the top of the head to represent hair and let it dry.
Have students carefully glue the hat to the top of the head and the shirt collar to the bottom of the head.
Each students can draw or paint a nose and mouth on each pilgrim's face, then glue on googly eyes to complete the face.