Students will enjoy selecting the colorful paint samples as feathers for their turkeys.
What You Need:
Toilet paper rolls
Red paint
Paintbrushes
Paint color sample strips in assorted colors, enough for 5 per student
Stapler
Glue
Yellow construction paper
Googly eyes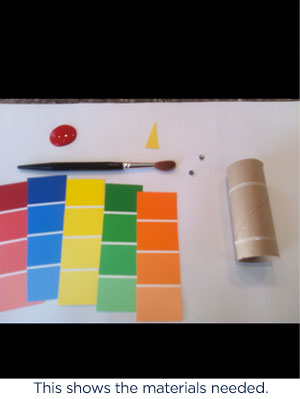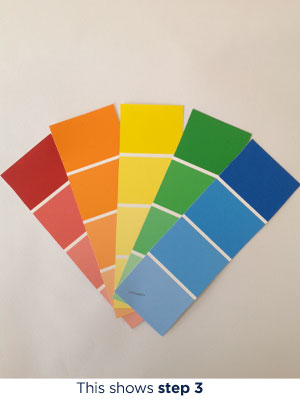 What You Do:
Have children paint the toilet paper roll with the red paint and set it aside to dry.
Have students choose any five paint color sample strips to use for the turkey feathers.
Ask students to hold the five paint samples at one end, then fan out the opposite side. Help students staple the base together.
Once the paint has dried on the toilet paper roll, students can staple the paint samples to the toilet paper roll with the colored sides of the paint samples facing the roll.
Have children cut small yellow triangles from the yellow construction paper to make beaks.
Have students glue the yellow beaks onto the toilet paper roll, then glue on two googly eyes to complete the turkey's face.