Students experiment with colors and patterns as they design their own mosaic for Indian corn.
What You Need:
White construction paper
Scissors
Yellow, orange, and brown construction paper, cut into small pieces
Full sheets of brown construction paper
Glue
Stapler
Red ribbon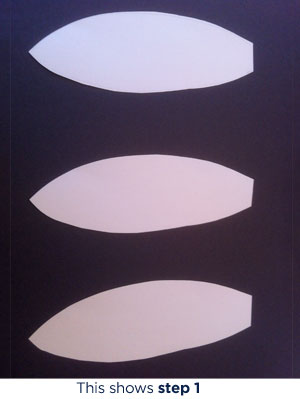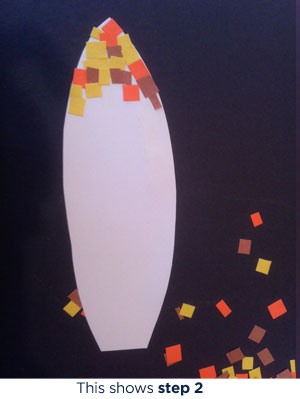 What You Do:
Have students cut three oblong corn shapes out of the white construction paper, one end pointed and one squared off.
Have students glue the small pieces of yellow, brown, and orange construction paper to the white corn shapes. Try to glue the pieces so that the sides are touching without too much overlap.
Once the three corn shapes are covered with the mosaic pieces, have students stack one on top of the other and fan out the pointed edges, keeping the squared-off edges together at the base. Staple the base together.
Have students cut five or six husk shapes from the brown construction paper and staple them to the base.
To complete the craft, tie a ribbon around the base.
Optional: Try using real corn husks instead of brown construction paper for the base of the corn. Husks can usually be found at craft or grocery stores.