What You Need:
White construction paper, 12- by 18-inch size
Crayons
Watercolor paint
Paintbrushes
Cups of water
Black construction paper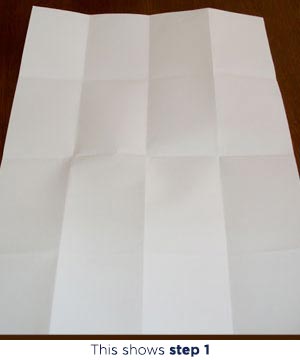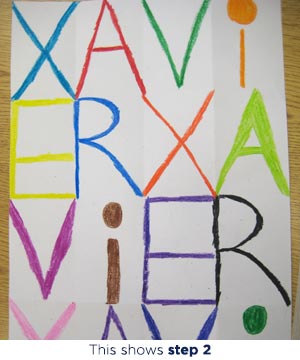 What You Do:
Have students fold a sheet of white construction paper in half four times -- horizontally, vertically, horizontally, then vertically -- so the creases create 16 rectangles.
Children write their names, using an assortment of crayons, by placing one letter in each rectangle. The letters should be big and chunky.
Students should repeat the letters in their name until all rectangles are filled up.
Hand out watercolor paints, paintbrushes, and cups of water. Then have students fill in the background of each rectangle with paint.
Allow the artwork to dry on a flat surface.
For a polished display, mount the projects on black construction paper.