Follow up a lesson on autumn or nature with this fun craft that is also a great sensory activity for little ones.
What You Need:
2 cups flour per four students
1/2 cup salt per four students
1 cup water per four students
1 tablespoon oil per four students
Mixing bowls
Spoons
Waxed paper
Cookie sheets
Cooking spray
Oven
Cooling racks
Watercolor paints
Paintbrushes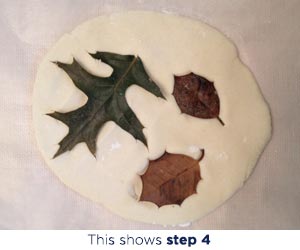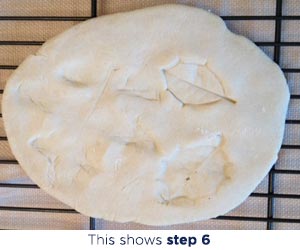 What You Do:
Have students create fossil dough by mixing flour, salt, water, and oil (the proportions listed above create enough for four students; multiply as necessary) in a bowl until the ingredients bind together in a ball. Add extra flour if the dough is too sticky.
Take students outside for a nature walk and have them collect leaves. Thick dried leaves work best for this craft.
Give each student some of the dough and a piece of waxed paper. Instruct them to lay the dough on the waxed paper and use their hands to create a flat circle with the dough that is about 1/4 inch thick.
Have students press their leaves into the dough deeply enough to leave impressions. Once all the leaves have been placed, then slowly and gently peel the leaves back out.
Carefully remove each student's dough from its waxed paper and place it on a cookie sheet sprayed lightly with cooking spray.
Bake at 250 degrees for about 20 to 25 minutes, depending on the thickness of the dough. Let each cool on a cooling rack.

Once the "fossils" are cooled, have students paint the leaf impressions with fall colors and the backgrounds brown.