Gayle's Elementary Tips
Planning Your Lesson
When I'm first thinking of my plans for lessons in my 1st grade classroom each week, I start thinking about where and how I'm going to use technology. I think about what curriculum area I might integrate with the stories students will be reading. I think about what new technology skill or software program I might need to teach my students. Here is an additional strategy checklist with instructional options that I go through while I'm planning:
How will I teach with technology?
Have students gather around one computer
Use a large screen TV or projector connected to a computer
Set up an interactive whiteboard
Use a mobile lab
What technology centers will I have this week?
Computer center
Listening center
Recording center
How will I manage the centers?
Post waiting list (PDF) sign up sheet
Have students working individually
Have students working in small groups
Enlist parents or other volunteers to help with publishing
What will my students write about this week?
Curriculum-based topics
Story starters
Free choice
How will my students illustrate their stories?
Draw on their printed page
Scan in their drawings
Take digital photos
Use KidPix drawings saved as .jpg?
What stage of writing are my students at this week?
Brainstorming
Writing rough drafts
Revising and editing
Publishing
Brainstorming and Drafting
Usually I start every writing project by introducing with a book reading that leads into the writing. Next, we brainstorm words or ideas that students might use in their writing. When we brainstorm ideas as a large group activity, I either use the whiteboard, a large tablet, or Kidspiration to generate idea webs and spelling for vocabulary. Sometimes I have the students use a storyboard form (PDF) to help them plan out their story. Then the students write their rough drafts on paper. After their ideas are shared with another student, a small group, or with the whole class, they make any needed revisions and edit for spelling and punctuation. Next the students create their illustrations or use the digital camera and take the photos needed for their story.
Turning It Into a Digital Story
Finally students are ready to use the computer to publish their writing and illustrations. Younger students may need to have a parent volunteer or older student help them type their words, upload their digital photos or import their KidPix illustrations. After their book is completed it can be printed and bound several ways. If the book was created using iPhoto, the book may be ordered by clicking on the BUY button. The iPhoto book may also be printed for free as a .pdf on your school printer, then stapled, spiral bound, or bound with a purchased binding system like the ones from Lintor Publishing. Be prepared for the popularity of the student created books. As one of my students said, "I can READ the books we wrote!"
Downloads
Waiting for a Computer Sign Up Sheet (PDF)
Storyboard (PDF)

Michelle's Secondary Tips
Motivating Writers
Encouraging middle and high school students to write can be a struggle. Digital Storytelling with this age level can make even the most reluctant writer want to put their ideas in print. Pre-teens and teenage students love to write about things that are important to them - their likes, dislikes, worries, and dreams. I like to use these themes as part of a digital storytelling project in which each student shares a short story about one item that has special meaning to them. I encourage students to bring in photos of the item to use as inspiration as they write. They then have the ability to add the photo as an illustration in their final draft. By scheduling time in the computer lab, we are able to have every student complete their first draft in one or two class periods.

Writing and Editing
I often have students work in peer teams to complete their first edit. I group students into teams of four and ask them to rotate to the computer of each team member. As they read one another's work, I have them use a peer editing sheet (PDF) to record their thoughts. Each student adds one item to the categories listed on the sheet as they read the work of their classmates. By using peer teams, students are able to get feedback from several others while the students are learning to spot and correct common errors. Allowing each peer editor to make only one suggestion in every category forces the reviewers to focus on the most important items they want to critique.
Publishing
Once final edits are done, we spend time importing photos and working on page layout. Programs such as Pages from Apple include several templates that make it easy to create a professional-looking document with graphics. Another great publishing tool for older students is a comic book creation program such as ComicLife. Creating comics with photos they take is one of their favorite ways to begin story development. It allows them to visualize their story and make sure the elements flow before they begin their first draft. Using the Story Spine template with ComicLife makes it easy for students to jump start their creative writing in a fun and unique way.
Downloads
Peer Editing Sheet (PDF)
Classroom Examples
Gayle's first graders used the Story Spine and Kid Pix to create stories based on any topic they chose. The detailed drawings this student created are great: My Cat - Story Spine and Kid Pix Example (PDF).
After reading several books about self-esteem and self-confidence, Gayle's class decided that they could also write a book. See their What Are You Good at Doing? book made with iPhoto: What Are You Good At? -- part 1 (PDF) and What Are You Good At? -- part 2 (PDF).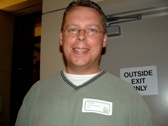 Brian Miller, a 5th-grade teacher at Jim Allen Elementary in Pensacola, FL used ComicLife and the Story Spine template to create original stories with his students. Brian says, "ComicLife is a wonderful tool for children to use photos and text to create a product while working independently or in small groups. Creating comics motivates my students to work together well and be creative and productive in a non-threatening way."
View a ComicLife story from Brain's 5th graders here:
Lunchy the Lunchbox - Story Spine and ComicLife Example -- Part 1 (PDF)
Lunchy the Lunchbox - Story Spine and ComicLife Example -- Part 2 (PDF)
Assessing Students
Keeping in mind your objectives for your digital publishing lesson and the goals you are using, the assessment needs to be authentic and useful. When students are involved in authentic learning like publishing books, a rubric may be needed for assessment and evaluation of student progress. Rubrics allow for complex information to be gathered based on the needs of your students. They also allow the students to understand what is expected when they demonstrate their learning.
Rubrics are fairly easy to create online and to print out for classroom use. Here are some online rubric makers:
Rubric Maker on Scholastic.com
Rubric Maker is a very easy tool to use. Evaluate whether students' skills are improving or where they may need additional support or instruction. You can enter up to ten skills as well as a student's final score on a scale from 0-5. Rubric Maker averages the scores and allows for printing.
Rubistar
Rubistar provides generic rubrics for many types of writing and multimedia projects. The rubrics include samples of categories and descriptions that can be used as is or customized to fit your needs. Rubrics can be saved online or downloaded as an Excel spreadsheet.