These charming ghosts will make your classroom boo-tiful!
What You Need:
Small balloons
Paper or plastic cups
Tape
Fabric stiffener
Bowl
Cheesecloth, cut into pieces large enough to cover and drape over the inflated balloons
Needle
Googly eyes
Tacky glue
Black construction paper
Scissors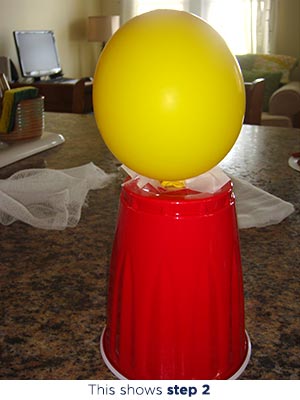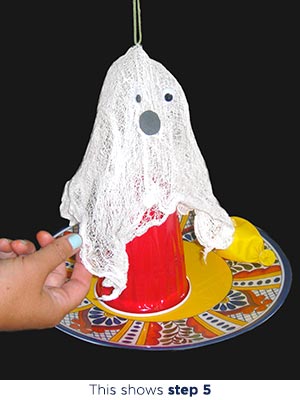 What You Do:
Blow up and tie off balloons, one for each student.
Each student should turn a cup upside down. Then, have them secure the tied end of the balloon to the top of the cup with several pieces of tape.
Pour fabric stiffener solution into a bowl and have each student soak a piece of cheesecloth, then drape it over their balloons. Allow each to dry completely.
When the cheesecloth is dry, use a needle to pop the balloons and reveal the circular shape of the "ghosts."
Have students remove their ghosts from the cups, then use their fingers to fray the edges of the fabric.
Students glue the googly eyes onto the ghost with tacky glue.
For a mouth, have students cut out a circle from black construction paper, then glue it onto the ghost.