Celebrate the colors of fall with this easy craft. Before you begin, take your students on a nature walk and have them identify the various colors of leaves found on trees.
What You Need:
Paper plates, one per student
Paintbrushes
Green paint
Paper bags, one per student
Scissors
Glue
Red, yellow, and green tissue paper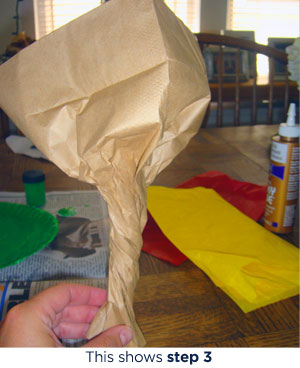 What You Do:
Have each student paint a paper plate green.
Set it aside to dry.
Students open a brown paper bag, then twist the open end of the bag to make a tree trunk.
Have children use scissors to cut several strips at the closed end of the brown bag. These will be the branches of the tree.
Ask students to glue the trunk of the tree onto the green plate.
Have students cut the red, yellow, and green tissue paper into small squares.
Children roll up the tissue paper squares and glue them all over the branches and on top of the green plate.