You can use this bat craft to decorate the classroom for Halloween or as part of a bat-themed unit. For a bulletin board display, hang the bat crafts next to a poem or a list of facts about bats written by your students.
What You Need:
Egg cartons (a minimum of one for every four students)
Black paint
Paint brushes
Glue
Googly eyes
Scissors
Yarn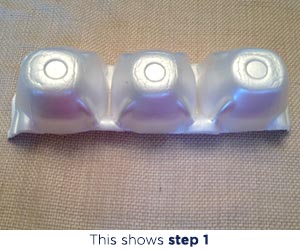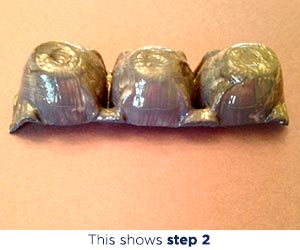 What To Do:
Cut the egg cartons into pieces of three attached cups. Give one piece to each student.
Have students paint their egg carton black. Allow the egg cartons to dry completely.
Have students glue two googly eyes on the middle cup.
Cut a small hole in the top of the middle cup.
Have students cut a piece of yarn and attach a piece of tape to one end, then thread the other end through the hole. Now your bat is ready to hang!