No-Melt Snowman
Come in from the cold and have kids take turns building a snowman indoors with colorful felt and a little imagination. Mix and match pieces or come up with your own designs. Then, enjoy your wintry snowmen scenes!
Things You'll Need:
Large piece of blue felt
Large piece of white felt
Small sheets of felt in assorted colors (We used black, orange, red, yellow, purple, brown, pink, and white. Choose your favorite colors!)
Scissors
Tacky glue

What to Do:
1 Cut a large, square piece of blue felt to form a background. Your background can be as big as you like as long as it can fit a whole snowman.
2 Cut two circles out of white felt. One circle should be large enough to form the base of your snowman, while the other should be small enough to form the head. Pro tip: to cut even circles, try selecting round items such as plates or bowls and tracing around the edges.
3 Create a face. Cut out small circles of black felt to form the eyes, and nose. Next, try cutting out a half-moon of red felt for a smiling mouth. Don't forget to make extra options! For example, kids can try creating a carrot-nose out of orange felt.
4 Design your accessories! Start by brainstorming as a class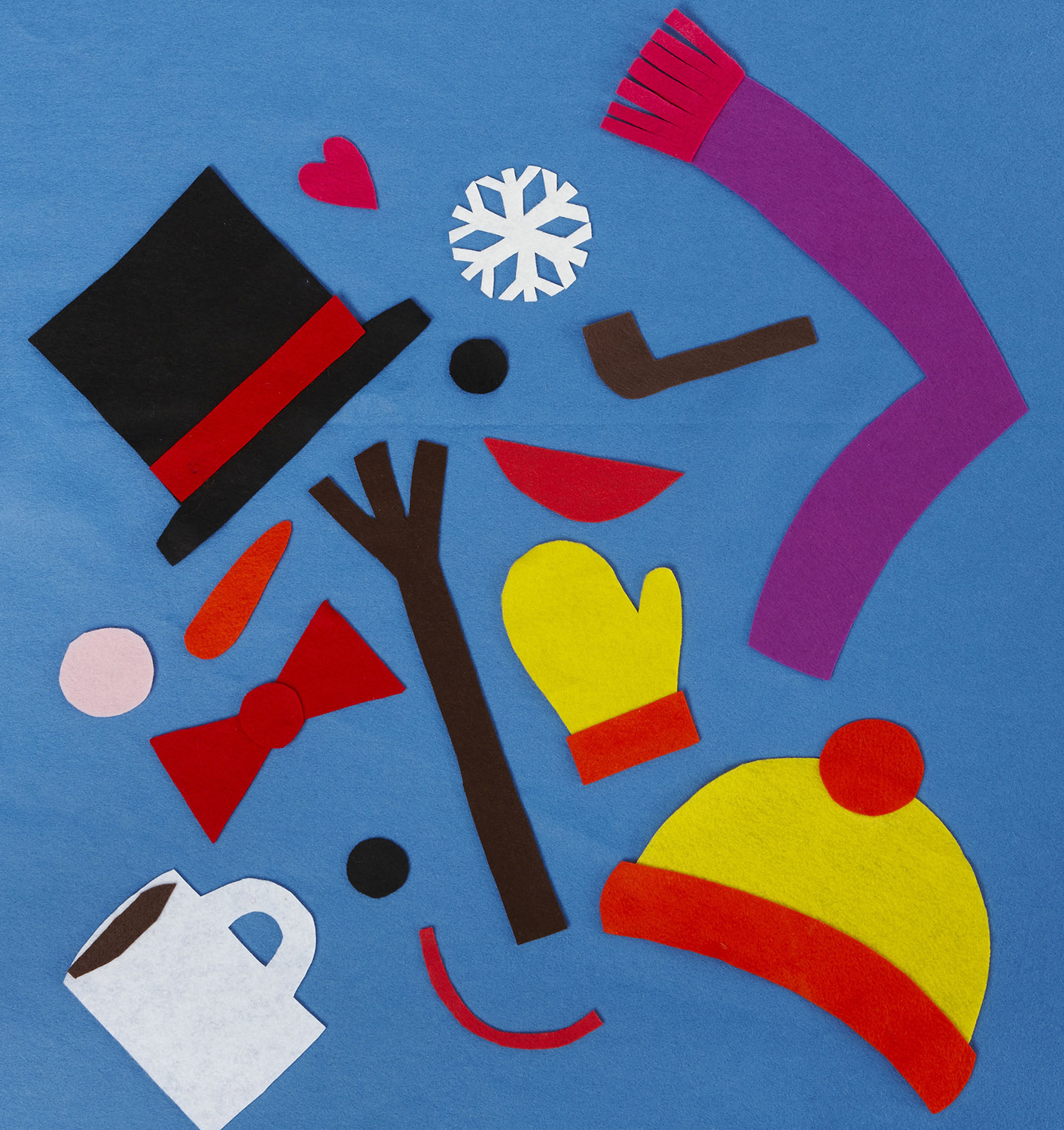 what kinds of accessories you want to create. Need some hints? For our snowman we created a top hat, mittens, twig arms, a pipe, a scarf, a bowtie, knit hat, and even a mug of hot chocolate!

To create the accessories, try drawing the shapes you need on felt and cutting around those shapes. For extra touches such as colorful trim for hats or fringe at the edge of your scarf, cut out the accent pieces separately and glue onto your accessories with a tacky glue. Be sure to measure your snowman so that your accessories will be a perfect fit!
5 Throw in some scenery. For an extra wintry touch, have kids cut snowflakes and hearts out of extra pieces of felt.
6 Set the scene. Tape your background piece to the wall. Then, since felt sticks to felt kids can simply take turns accessorizing their snowman—no adhesive needed!

Click Here to Subscribe to Instructor Magazine

Image: Roger Hagadone; Stylist: Shelley Rosario