This fall Scholastic released System 44, a breakthrough new foundational reading program for students in Grades 3-12+. The result of collaboration between Dr. Marilyn Jager Adams and Dr. Ted Hasselbring, System 44 combines the best practices in researched-based phonics instruction with state-of-the art adaptive technology. System 44 is a powerful solution for our most challenged readers, those with Lexile® scores in the BR to 400 range. It is designed to help these students master the foundational phonics and decoding skills they need to become readers.
How does phonics instruction for older students differ from what is delivered in the primary grades?
TH:
You've got to start with a recognition that the older student who is still struggling with phonics is deep into what we call the "failure cycle."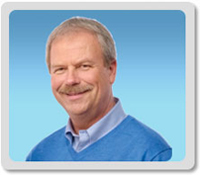 Dr. Ted Hasselbring
These students are highly demotivated and disenfranchised at school. We know a lot about what it takes to reengage them. Technology itself can be highly motivating. Also, instruction has got to be paced at a rate where students can see success early and build upon it with manageable chunks of new information. Finally, you've got to offer kids material that is age-appropriate and relevant.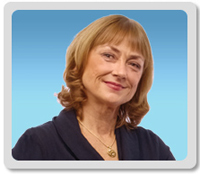 Dr. Marilyn Jager Adams
MA: That's true. But at the same time, some aspects of phonics instruction hold true whether you are six or sixteen. When people think about phonics, they often think about individual sound-letter correspondences. Those are critical, but they're just the beginning. In order to build the kind of knowledge that supports efficient word learning, students need to learn about orthographic patterns. They need to learn to appreciate the relationships among cat, hat, brat, and catastrophe. They need to be able to recognize syllables in order to decode the "big words" they're beginning to read. The other thing that warrants emphasis: Meaning matters. Meaning matters greatly. If students don't know their meanings, words don't "stick." Meaning is like the bow that ties the package together.
Why is adaptive technology such a powerful tool for older students?
MA: There is now a widespread consensus that instruction for struggling students must be individualized. But we can't possibly expect one teacher to individualize instruction for 25 students. It's simply not possible. Technology is the only way to scale individualized instruction. I've taken to calling technology "the great productivity multiplier" for education.
TH: I once had a student say to me, "The computer doesn't embarrass me," which I think speaks volumes. This is especially true for English language learners, for whom technology provides a safe environment in which to produce language and practice. Equally important is the ability to deliver exactly what each student needs when they need it. Particularly for these students, who don't have a minute to lose, instruction must be as effective and efficient as possible. By individualizing instruction, we are ensuring that each student is progressing at the fastest possible rate for that student.
MA: There is also a different yet equally important reason why technology is so powerful: quality of instruction. Remember, once you get into middle school and high school, most teachers have never received any formal training in reading, let alone training in foundational phonics! By delivering direct instruction via the computer, we can support teachers in delivering a consistent level of high-quality, research-based instruction.
Why is assessment such a critical component of effective intervention?
MA: Placing the right students in the right intervention program is incredibly important. When students are several years behind where they need to be, diagnosing their problems and matching them with the right kind of help is critical. When you're talking about older students and phonics, it can be challenging. I've worked with many students who have masked an inability to decode with a prodigious sight-word vocabulary. They appear to be reading at a basic level of fluency, yet when they encounter a word they don't know, they have no tools for decoding it.
TH: That's right. And the challenge for educators is that all the instruments currently available require a lot of time and expertise on the part of the person administrating the test. Technology can help alleviate a lot of that burden. Thanks to technology, we have the ability to deliver accurate assessment that can be administered to hundreds of students simultaneously in about 10 minutes, so we can get on with the critical work of teaching.
Dr. Adams, what prompted you to join the System 44 development team?
MA: Writing the book Beginning to Read: Thinking and Learning about Print (1990) was one of the highlights of my professional life. Over the years since then, reading growth has languished in the middle grades and up, and there are still far too many students at these levels who struggle with the literacy skills and strategies needed to succeed in school and in life.
The good news is research in the educational, cognitive, linguistic, and neurosciences areas has made much progress since 1990 toward understanding the needs of older students and how best to help them. Scholastic invited me to join the System 44 development team to assist in the interpretation and instructional translation of this research. This team is an extraordinary group of authors and advisors who provide expert guidance to every key aspect of the program. We strive to make recommendations that are both faithful to the research yet manageable and understandable by teachers and students. The net result is a program built on a foundation of respect for the strengths that older students bring to the process of learning.
To learn more about System 44 please visit: www.scholastic.com/system44.