Create the wax leaves together with your students, then hang them on your classroom windows, or turn several into a leaf mobile.
What You Need:
Towels
Waxed paper
Scissors
Crayons (in fall colors)
Paper towels
Iron
Black marker
Leaf or leaf template (optional)
Hole punch
Yarn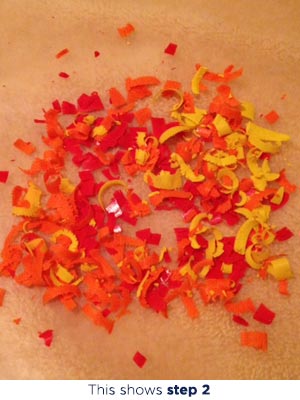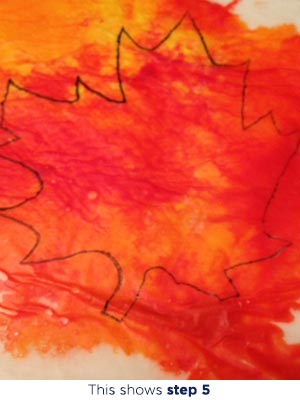 What You Do:
Have students lay a towel on the table and place a piece of waxed paper on top.
Using scissors, they should shave pieces of fall-colored crayons (two or three colors are ideal) onto the waxed paper, creating a thin layer in the middle of the paper. Keep shavings away from the edges, because you don't want the wax to squeeze out of the waxed paper when it melts during Step 4. A small pile is fine, because the wax will spread as it melts.
Have students place another piece of waxed paper on top of the shavings to create a waxed–paper-and-crayon sandwich. Then they can place a paper towel on top of the "sandwich" to protect the iron.
Using a low-to-medium setting on the iron, gently run the iron over the paper towel a couple of times to melt and spread the wax. This will only take a few seconds — the wax melts very quickly. Don't spread the wax so close to the edges that it comes out the sides. Remove the paper towel to see the melted wax.
When the wax is dry and re-hardened (this happens quickly, too), have students trace or draw a leaf shape with a marker onto the waxed paper.
Help students gently cut out the leaf shape.
Punch a hole at the top of each of your students' wax creations and hang with yarn. Or simply tape the leaves to a window to admire them.