This super-simple craft is a great way to celebrate fall, apples, or the color red. Students will have fun sponging on the paint to create these pretty apple printings.
What You Need:
Apple pattern
Cardstock paper, any color
Scissors
White construction paper
Red paint
Paper plates
Small sponges, one for each student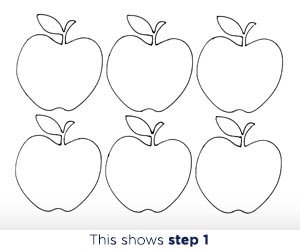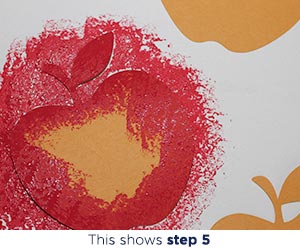 What You Do:
Download and print the apple pattern onto cardstock, one for each student.
Students cut out the apples from the cardstock.
Ask children to spread the apples on a piece of white construction paper.
Pour a bit of red paint onto paper plates for the students.
Have students lightly dip a small sponge into the red paint, then dab around the outside of each apple. [See image for Step 2]
Set the artwork to dry.
Remove the apples from the artwork.