3 Ways to Encourage Summer Reading
Two teachers and a librarian talk about the fun and fantastic ways they motivate kids to read all summer long!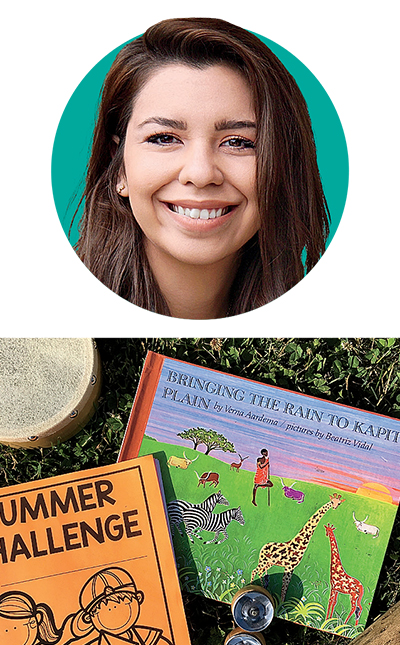 Creating STEM Challenges Through Summer Reading
Bridget Spackman
Grades: 4–6
School: North Hills Elementary, York, Pennsylvania
My summer challenge brings together multiple subjects with stories to build students' joy of reading and learning through the break.
To prep, I craft eight to 10 challenges around a theme, such as space or geography. Each challenge has three steps: listening to a story, reflecting on the story, and completing a quick STEM or creative project. For example, in the story Bringing the Rain to Kapiti Plain, by Verna Aardema, learners were challenged to create a rainmaker and explain the process and materials they used. For each book, I record a video of myself reading it and provide a QR code to easily retrieve it. This especially helps learners who don't have access to many books at home.
To further encourage our students, my team hosts family summer gatherings called Popsicles on the Playground. Kids can share their projects, switch out books from our libraries (we encourage them to do more than one challenge), and enjoy Popsicles with family and friends. The best surprise is when students return in the fall with their completed challenge books and receive a special treat!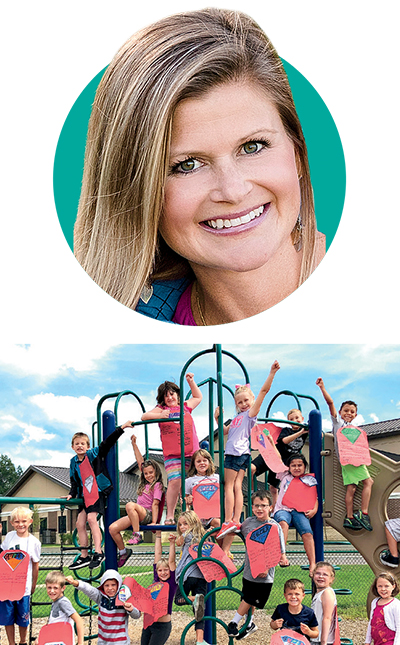 Snow Cones and Step-Up Day at a Best in State School
Blair Schlosser
Grade: 2
School: Mulberry Elementary, Milford, Ohio
My school, Mulberry Elementary, has been a Best in State school for the past two years in the Scholastic Summer Reading Challenge—our students read 271,687 minutes during summer 2018. Each spring, we hold a kick-off assembly for all students and staff in grades K–6. Our creative and amazing teachers put on a fun skit to demonstrate our love of reading, and we share the individual summer reading goal of 600 minutes, as well as raffle off books. All students receive a Scholastic book at our annual Step-Up Day, where they meet their team of teachers for the following school year.
Throughout the summer months, we have numerous events at local libraries and parks, during which kids can visit with staff, including the principal, and check in on their reading. Upon returning from vacation, students who succeeded at reaching our 600-minute goal attend a Summer Reading Celebration at a nearby park. We have a picnic lunch, followed by outdoor games and snow cones! We praise the students' efforts and raffle off books. There is even a grand prize of a Kindle. I couldn't be more proud of the effort we take to encourage our students to become lifelong readers!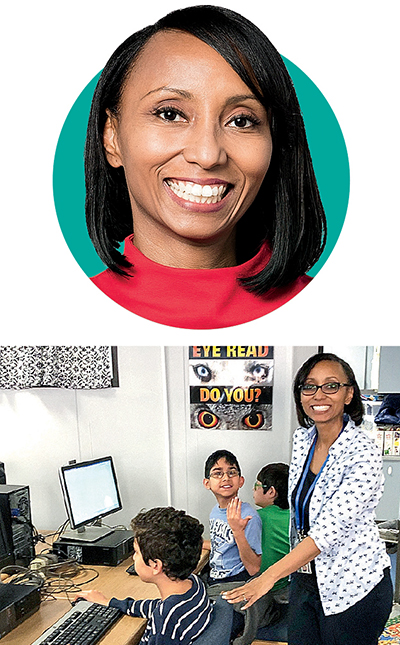 Conveying a Love of "Kid Books" and Visiting Literary Websites
Tamiko Brown
Grades: K–5 librarian
School: Ed White E-STEM Magnet, El Lago, Texas
Forcing kids to read for a certain amount of time each day is not going to make them love reading. Instead, here are some things I've found that work to motivate them.
First, I convey my love of "kid books." Children respond to this. I take the time to really read children's books before recommending them. There are some great ones out there, but trust me, kids can tell when you're recommending a book you haven't read. I also like to read books side-by-side with students.
I make sure to get lots of books into their hands; they need many choices as they decide what they will read. I let students check out 10 books at the beginning of summer, and I open my library a few times over the break so that they can exchange books. I also take them on a field trip to the public library to see the resources offered over the summer. And at the end of the school year, we host a book swap or book fair to get kids excited to read.
There are several websites that are great to suggest to students. Biblionasium is like Goodreads for kids; the site lets them share a virtual bookshelf of books, and they can set up their own reading challenges. Barnes and Noble offers a Summer Reading Journal, where kids can select books from a list and share their favorite parts. And Scholastic has its Summer Reading Challenge, of course, where kids can log minutes and get free books at community events.
Photos: Courtesy of Bridget Spackman and Blair Schlosser (top and center); Felix Sanchez (bottom)
Appears in These Collections
From Scholastic Teacher Magazine
From Scholastic Teacher Magazine