Rosa Parks: How I Fought for Civil Rights
Read the heroic story of Rosa Parks, a brave African American woman who played a pivotal role in the civil rights movement.

In 1955, city buses in Montgomery, Alabama, were segregated. Blacks had to sit in a separate section of the bus and give up their seat if a white person wanted it. One day, Rosa Parks refused to move because she was tired of being treated as a second-class citizen. "How I Fought for Civil Rights," shares her story and how she inspired a generation to fight for civil rights. Plus, reading and writing activities help students understand the importance of every individual citizen in a democracy.
Students can read an overview of Parks' life, which offers insight into what life was like for an African-American women in the South before the civil rights movement.
Students get a history lesson in civil rights while reading about Rosa Park's inspiring journey, from her brave decision to not to move from her bus seat (breaking segregation laws) to her subsequent arrest, as well as the successful African-American boycott of the city bus system and the eventual Supreme Court ruling against segregation.
Students learn about Dr. Martin Luther King's involvement in the boycott and how he preached nonviolence during the civil rights movement.
Students can read a compelling interview with Rosa Parks, "Mother of the Civil Rights Movement."
How Would You Feel? asks students to imagine themselves in Parks' shoes and write about it.
This activity is also a part of the Culture and Change: Black History in America student activity and the Women Who Changed History student activity.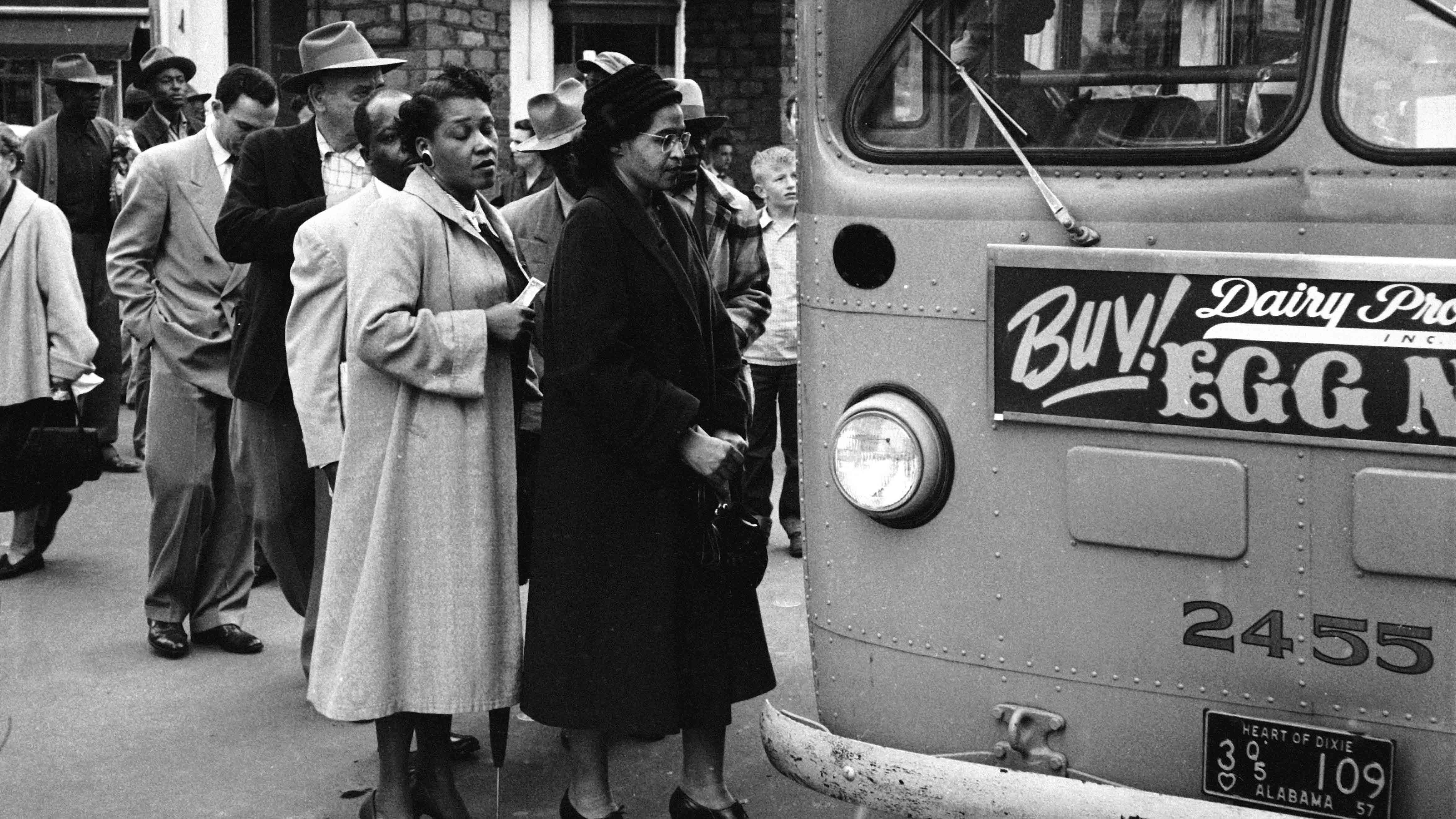 Provides an opportunity for students to respond to Rosa Parks' experience in writing.
Appears in These Collections