Flashlight Readers
Fun activities that let students go inside nine popular and highly-taught books.
Activity Type
Interactive Whiteboard Activities
Book Resources
The author answers questions and offers advice to young writers. Plus, students can follow clues to unlock a secret message, play pentominoes, and master two art challenges.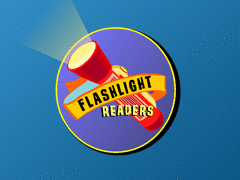 Use this guide to help plan lessons around highly-taught books and their corresponding Flashlight Readers activities.
Appears in These Collections