Charlotte's Web: A Flashlight Readers Activity
With engaging graphics and activities, this interactive hub gives fans of the classic book Charlotte's Web more of their favorite read.
Activity Type
Interactive Whiteboard Activities
Book Resources
The Explore Charlotte's Web Flashlight Readers activity gives fans of the classic book more of the story and characters they love.
Students can:
Learning Objectives
While participating in the Flashlight Readers activities students will:
Offer observations, make connections, react, speculate, interpret, and raise questions in response to text
Identify and discuss book themes, characters, plots, and settings
Connect their experiences with those of the author and/or with characters from the books
Support predictions, interpretations, conclusions, etc. with examples from text
Practice key reading skills and strategies (cause-and-effect, problem/solution, compare-and-contrast, summarizing, etc.)
Monitor their own comprehension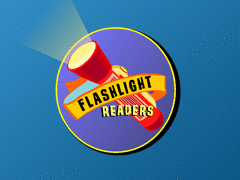 Use this guide to help plan lessons around highly-taught books and their corresponding Flashlight Readers activities.
Appears in This Collection
Collection
Teaching With Charlotte's Web
Get discussion questions, extension activities, vocabulary lists, and more for teaching with Charlotte's Web by E.B. White