Recently we had perfect weather for making some fun summer outdoor art here at The Carle!  One Sunday a month, we have an additional art activity in The Studio for visitors to try.  This month we tried the perfect project for a sunny summer afternoon, creating colorful collage papers.
What you'll need for this project:
Color-diffusing paper or coffee filter paper
Magic markers (not permanent markers)
Spray bottles filled with water or liquid watercolors
Clothesline or place to dry wet papers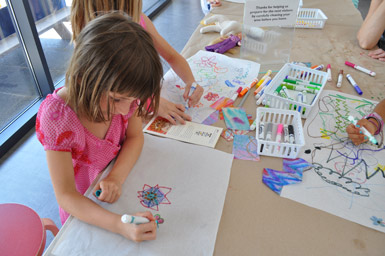 Visitors started in The Studio drawing pictures with magic markers onto color-diffusing paper (very similar to coffee filters).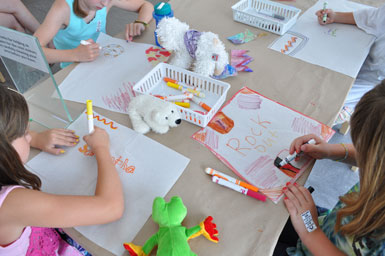 The next step was bringing the drawings outside and getting them all wet using a variety of liquid watercolors in spray bottles and pipettes to add colors.  The magic markers and watercolors mixed together and created beautiful washy designs.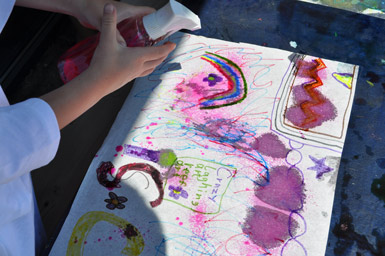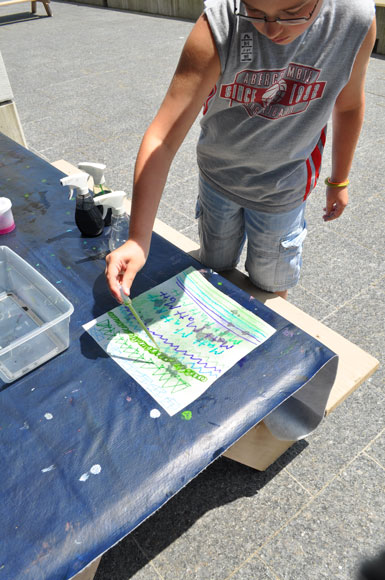 We hung the wet papers in the sunshine....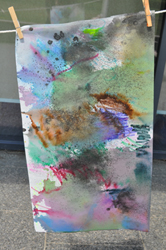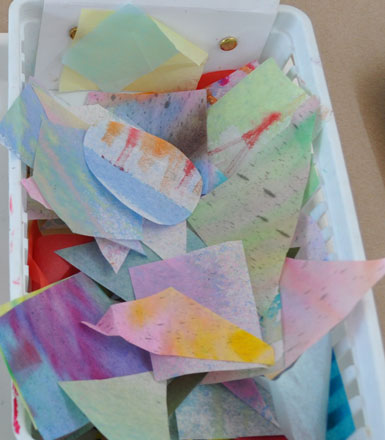 and in a little while they were dry and ready to be cut and made into collages!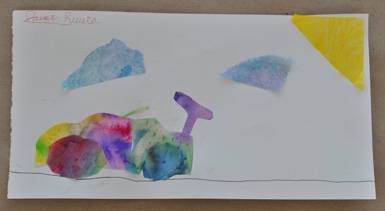 The paper we used for this project was donated to us on a giant roll from a mystery source, but you could get similar effects from coffee filter paper or prepackaged color diffusing papers from any art supply catalog.  Once this type of light-weight paper is dry, it is thin enough to be cut and glued using just liquid starch glue.  Combine handmade papers with store-bought tissue papers at home to create unique collages, cards or gifts.