I'm pretty jaded when it comes to things being called cute. I'm a preschool teacher, after all — I spend my days surrounded by cuteness! But Coloring Cute by KLUTZ lives up to its name. This coloring book is indeed adorable.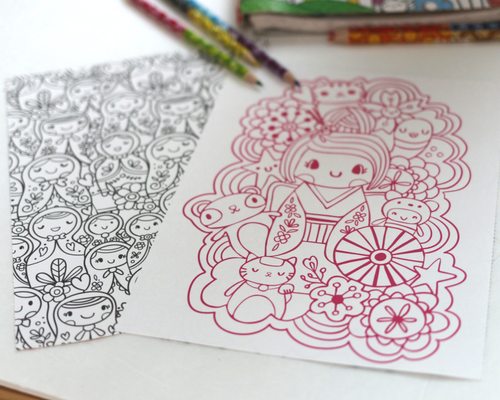 The book comes with a bunch of wonderfully detailed coloring pages and double-ended colored pencils (pre-sharpened). Everything your kids need to get coloring as soon as they open the package!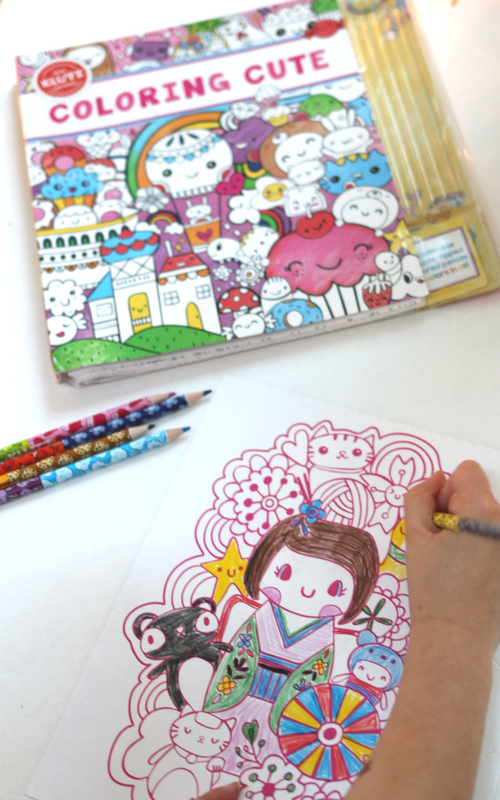 As a parent, what I love about this KLUTZ book is that there are different cultures represented. My daughter asked about both the Russian matryoshka* and Japanese kokeshi dolls**. I liked that she noticed them and wanted to know more.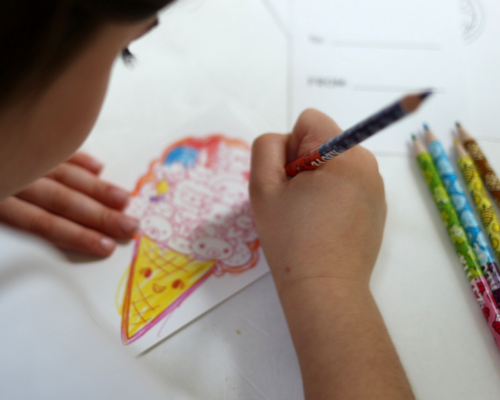 She also liked the tear-off cards and postcards because they didn't take as long to color, and she could make some for her friends. Coloring Cute is easy to throw in your purse or backpack as a quiet activity option, whether it's while your kids wait for food at a restaurant or need something to do after school.
Do your kids love to color? Share your thoughts on the Scholastic Parents Facebook page!
*Russian matryoshka dolls: brightly painted hollow wooden dolls of varying sizes
**Japanese kokeshi dolls: dolls handmade from wood, with a simple trunk and enlarged head

---
Check out bloggers Amy Mascott and Allie McDonald's book, Raising a Rock-Star Reader: 75 Quick Tips for Helping Your Child Develop a Lifelong Love for Reading. Get expert advice and learn new strategies for your young readers.