When we were unpacking the supplies to make collages recently, I noticed the sad stack of white tissue paper sitting on the shelf that we always ignore. We go through tons and tons of colorful tissue papers every year in The Studio, but this white stack continues to gather dust.
Here's a simple and fun activity that let's you use any tissue paper from store-bought colored paper to crumpled up white paper - leftover from the holidays or birthday. Any kind of tissue paper will work.
What You'll Need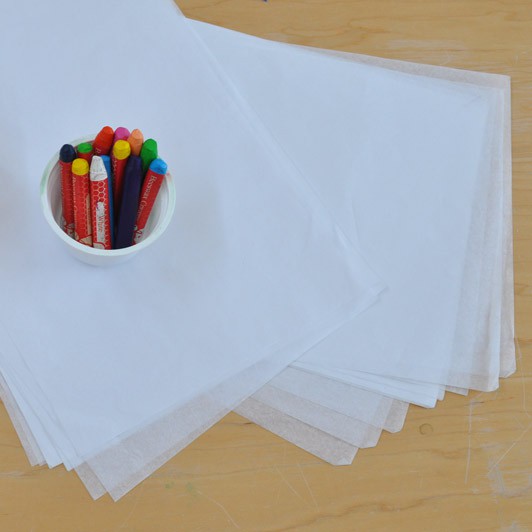 tissue paper
crayons
scissors
What to Do
Step 1: If the papers are recycled, help your child flatten them out before drawing on them.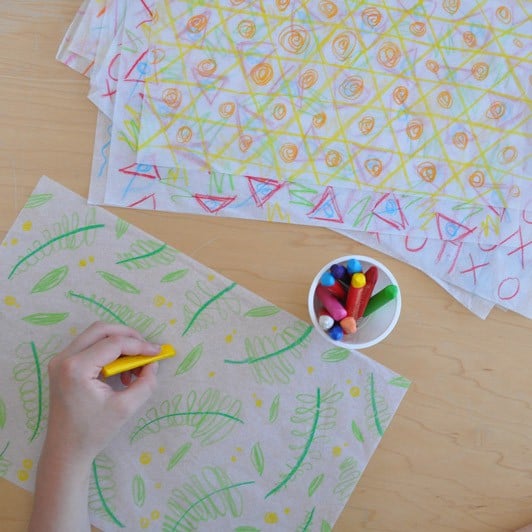 Step 2: Have your child draw designs on the tissue paper. They can do anything from complete scribble to more detailed pictures.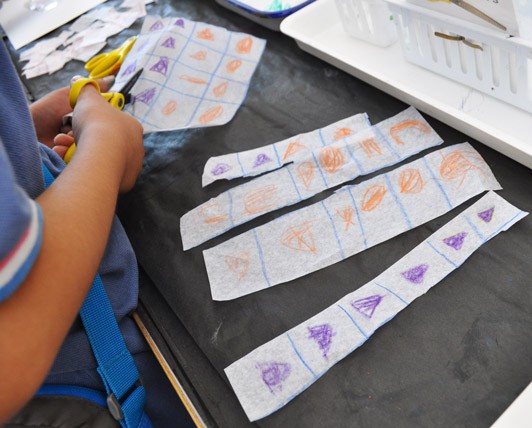 Step 3: Have your child cut the drawings down to small sizes. (Small children will need your assistance.)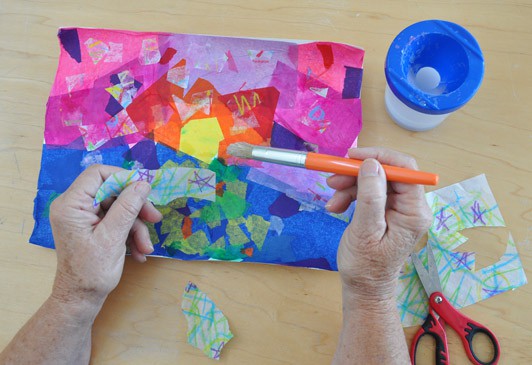 Step 4: Glue the small pieces of tissue to a bottom sheet of paper, and enjoy the end results!
What art activities do you make with your leftover tissue paper? Share your favorite craft ideas on the Scholastic Parents Facebook page!