Editor's note: This blog post was originally published June 21, 2016. 
Summer is here! We love summer days in my house, but getting my kids to do any kind of math work can be a real struggle. And the one thing that kids need to stay on top of during the summer is their math facts. Anything we can do to help them remember those facts will benefit them greatly when they return to school in September. 
One of the ways I get my kids to practice their math facts is to say a specific number and have them think of all the ways that number can be broken up. It's different than just memorizing facts and will really develop a child's number sense. 
For example, if I give the number 6 to my daughter, she can come up with:
0 + 6
1 + 5
2 + 4
3 + 3
4 + 2
5 + 1
6 + 0
Try this fun Number Combination Worksheet to keep your kids working on addition and subtraction. This one is made for grades K-3 (ages 5-8), and I recommend practicing with numbers 8-20. 

To print the worksheet, just click on the image. 

TIP: To keep practicing with different numbers, just re-print printable, and change the numbers on the sheet.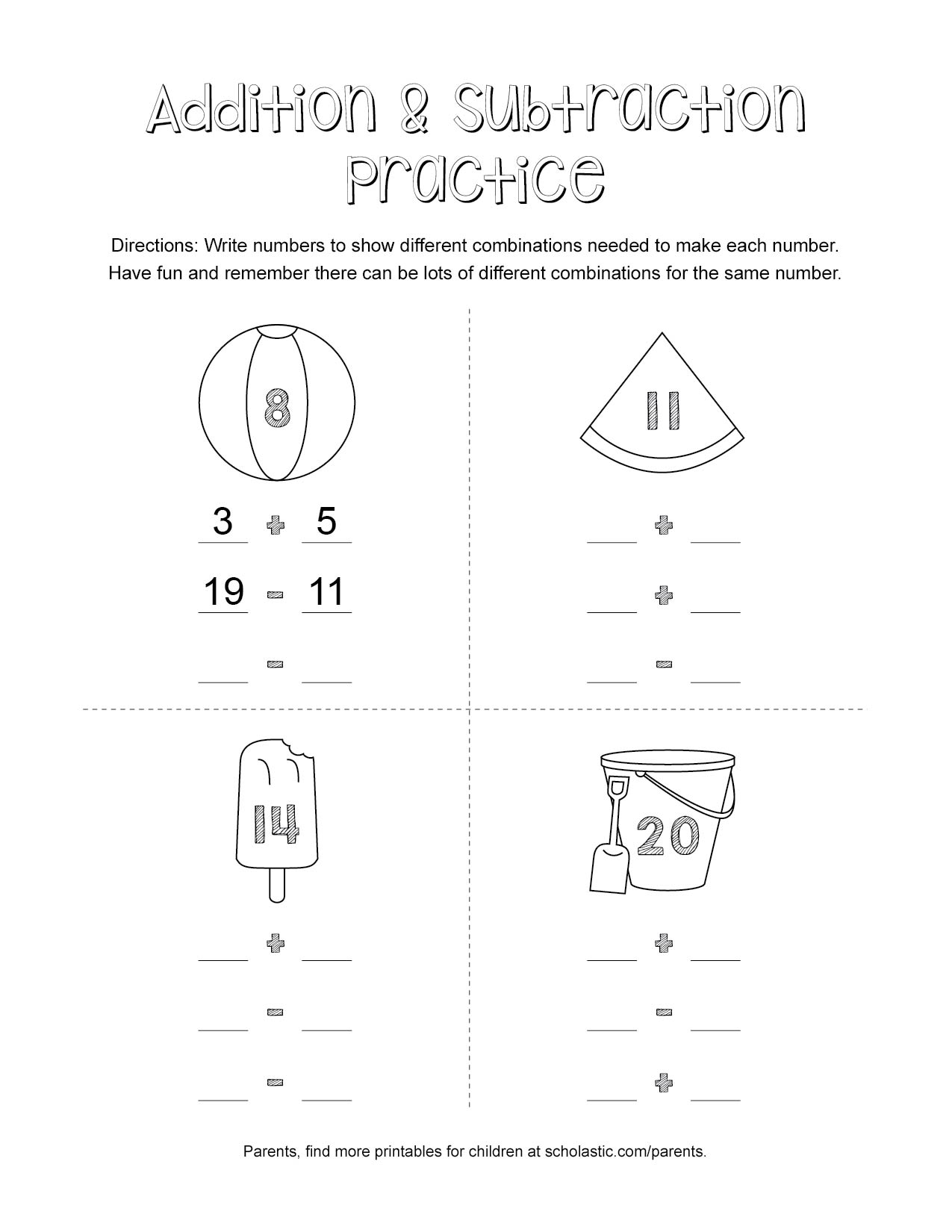 Featured Photo Credit: © ChesiireCat/Thinkstock