One recent afternoon, while picking up my 3-year-old at day care, I got to see one of his teachers in action, showing the toddlers in the class all of the steps of washing and drying hands. She was holding up a chart with eight steps, and the steps were illustrated with photographs of the eight kids in class performing the steps. One child was shown turning on the faucet. The next was shown rinsing her hands. Oh, look! There's my son showing how to work the soap dispenser! And so on. The chart now hangs above the sink for the kids to look at each time they wash their hands.

In the bathroom, I noticed they also hung a chart showing all of the different steps of using the potty using drawings of the potty. (I don't blame them for not using photographs of the kids here!) Again, what a terrific visual reminder showing the steps of a new routine.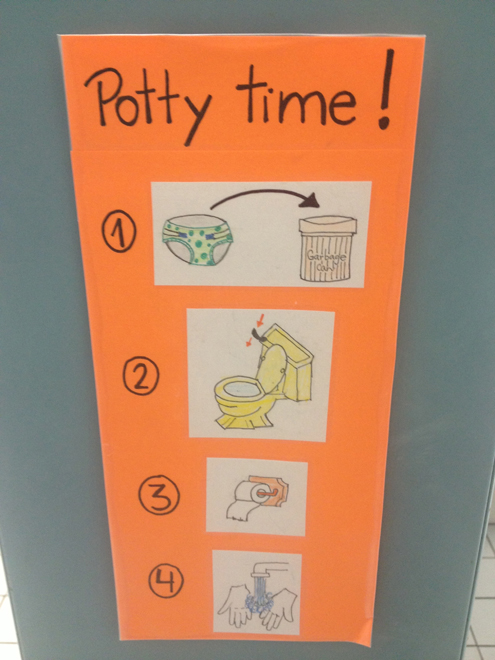 These ideas got me thinking that we could replicate these charts at home, showing the steps of the morning and nighttime routines with photographs of my kids performing each step. It could even help my 8-year-old remember a few things, too!