Editor's note: This post was originally published on May 26, 2016.
For this activity, your children will use round objects as printing tools — nearly any round object will do. They can transform objects normally used for sports, like wiffle and tennis balls, into tools to create art.
Since this activity can get a bit messy and requires some room to spread out, it's best to wait for a warm, sunny day so you can take this art project outdoors.
What You'll Need
Round objects, such as wiffle balls, tennis balls, yarn, etc.
Paint
Trays for paint
Paper
What to Do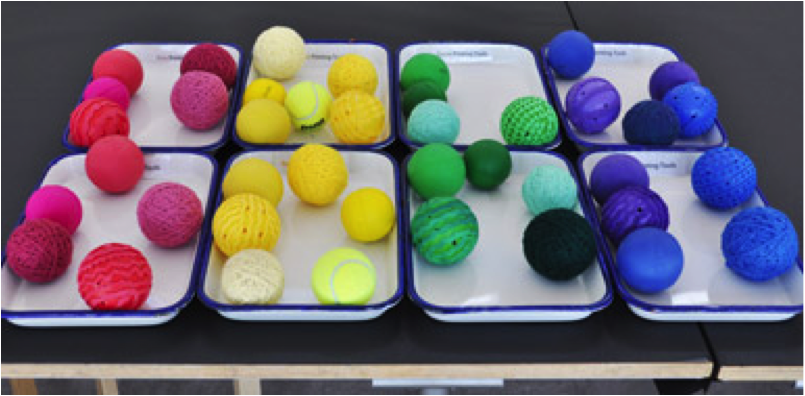 Step 1: Gather up all the colorful, round objects you can find, such as wiffle balls, balls of yarn, tennis balls, squishy foam balls, and more. Get your kids involved in this step by brainstorming a list of round objects you have at home.
TIP: You can also add sticky-backed foam shapes to the back of balls to create interesting patterns on their surfaces and brush a layer of Mod Podge over the foamy pieces to prevent them from peeling off too quickly.

If you do this activity at home, it's best to quickly rinse any excess paint off the ball surfaces and allow them to dry thoroughly before storing them.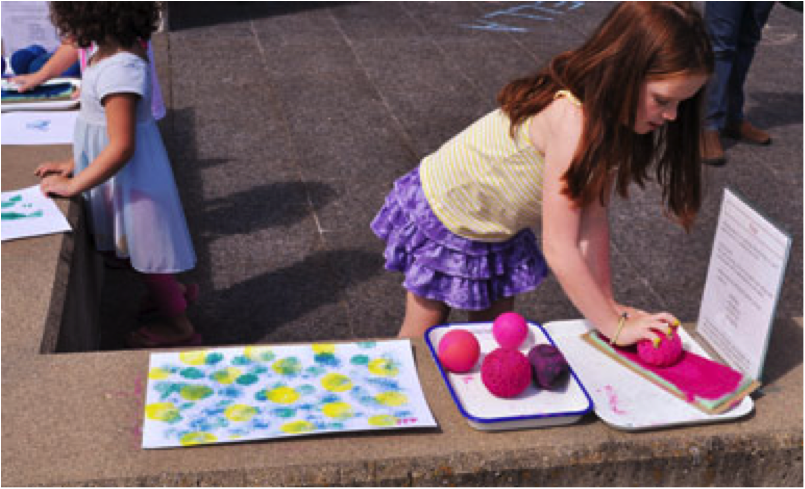 Step 2: Set up paint stations. Use any good space that you have outside. Make paint stations by color: pink, yellow, green, and blue. Your kids can work from either end and easily move from color to color.

Step 3: For inking tools, your kids can use homemade stamp pads. The stamp pads allows objects to get covered in paint without becoming too wet or clogged. The large size of your stamp pad also allows your kids to roll the printing tools around, getting paint on many sides.

Step 4: It's fun to have your kids and their friends do a large group project together. Use long pieces of roll-out paper, like the kind your kids' might have on their easel. Larger paper allows for the type of activity these sports objects were meant for! Your kids can play catch, roll and bounce their balls along the larger paper to create marks. They can also paint giant butterflies and flowers.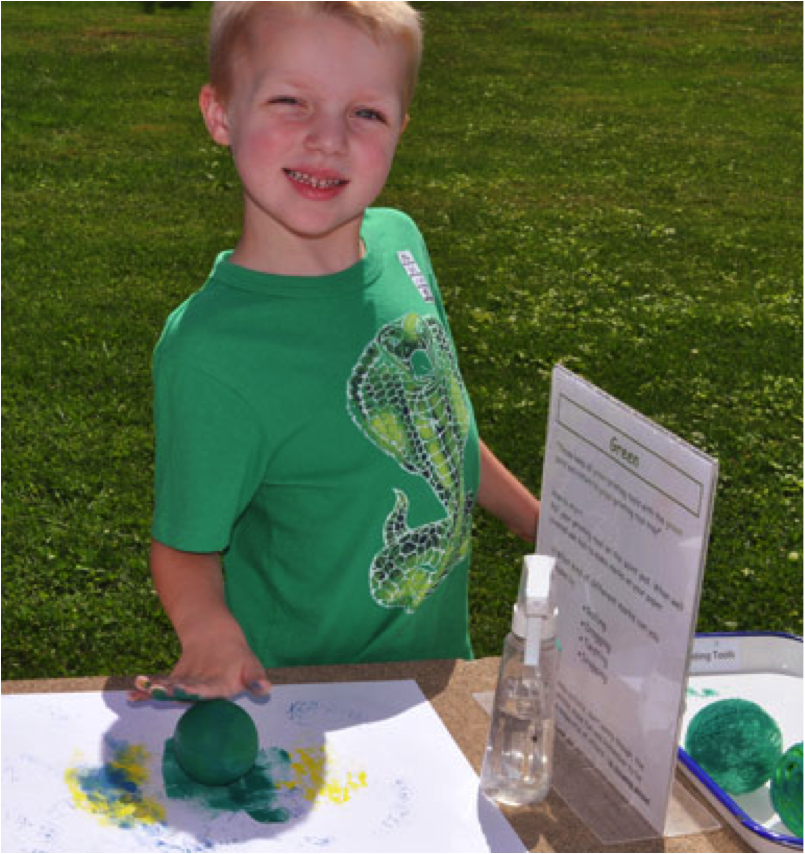 it's
By the time you finish, you and your kids will be amazed at how many creative and diverse approaches they've come up with — dropping, rolling, twisting, stamping, dragging, and more!