For huge Harry Potter fans like me, the magic of the Wizarding World never gets old, especially with the new coloring books that will really bring the allurement home once again with not just one, but TWO books to choose from.

The first book, Harry Potter: Coloring Book #1 features favorite scenes based on the thrilling series, detailed images of Hogwarts, house emblems, wands, and more.  As if that wasn't cool enough, this book also presents extensive illustrations that were used in the making of the films.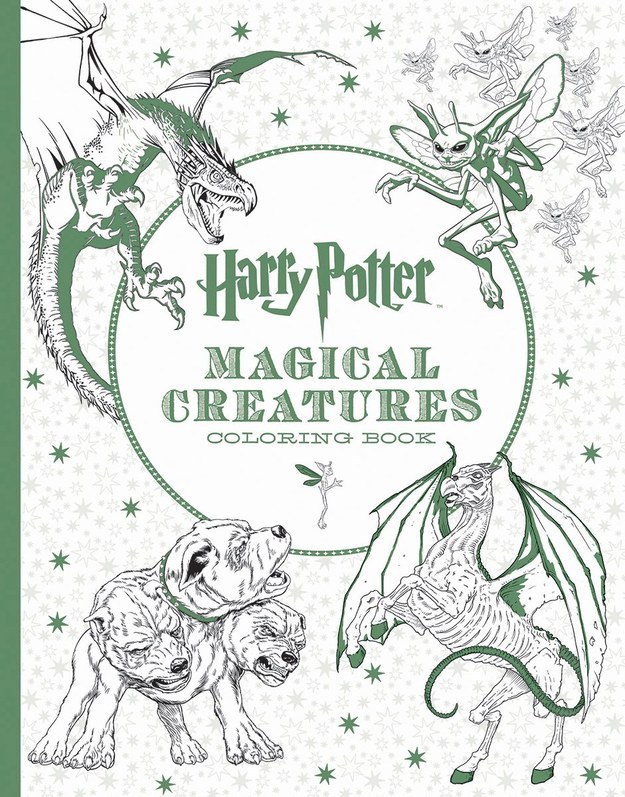 The second book, Harry Potter Magical Creatures Coloring Book, features intricately drawn animals, including fire-breathing dragons, mighty hippogriffs, phoenixes, pesky pixies, and more breathtaking mythical beings that your child will surely want to know about before seeing this year's new movie, Fantastic Beasts and Where to Find Them. Watch the trailer here.
Share these coloring books with your child to relive your favorite scenes while highlighting some of the best adventures, including the battle in the Chamber of Secrets and the escape from Gringotts Wizarding Bank. After working on a few pages, it will definitely inspire your young reader to be more creative and maybe even read this timeless series again.
DON'T MISS:
• Watch this cool video from Harry Potter Magical Creatures Coloring Book here.
• Find all the books in the series and buy the new coloring books here.