In this project from The Eric Carle Studio, we made our own chalk paint and designed a playground for insects on The Art Studio's patio. These ideas for an at-home art project making a bug playground is a great way to get kids outdoors!

Steps: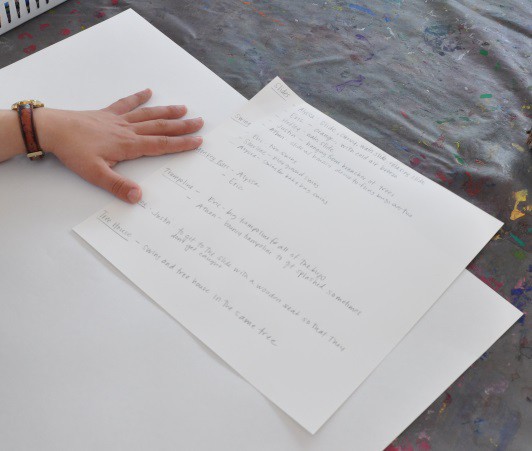 1. Have your child use paper and drawing tools to map out what their playgrounds will look like.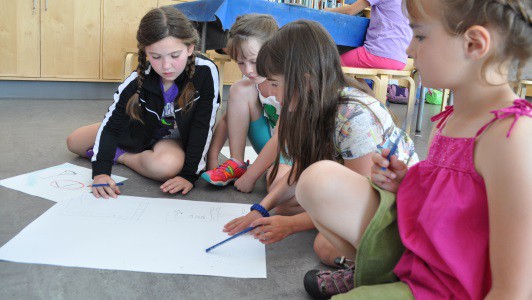 2. Or, you can have your child work together with partners of siblings or friends. When we did the project at The Studio, this group combined all of their ideas onto one large map of their bug playground, including a waterslide, tire swing, and a trampoline.

3. Once the kids finalized their plans, we showed them how to make their own chalk paint. Below are the supplies to make your own paint at home: 
Corn Starch
Water
Measuring cup
Measuring spoon
Cups for mixing
Wide Paintbrushes
Washable tempera paints
For each color you wish to make, mix equal parts corn starch and water (we used one cup of each) and mix well together in a cup with a spoon. Add one tablespoon washable tempera paint to the cup and mix until all the ingredients are combined. The mixing process is messy, so do this outside or in an area that's easy to clean, like over a sink, plastic table cloth, or tray.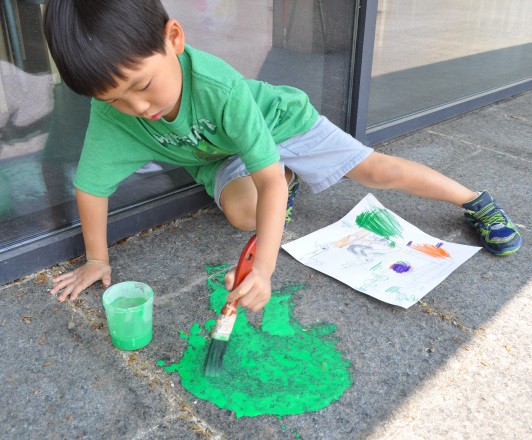 4. Once your paint is well mixed, you and your kids are ready to go outdoors and paint! We went to our patio with our playground design blueprints and spread out working to fill the space. The hot sun dried up the homemade chalk paint quickly, making the colors even more vibrant.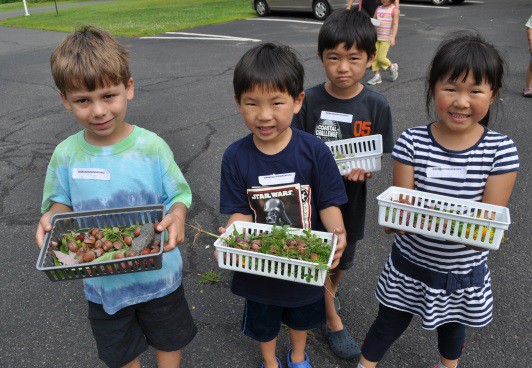 5. The next step is collecting natural materials to add to the playgrounds. You and your kids can walk around your neighborhood, explore your garden, or go to the park. Before you go, ask your child what kinds of natural materials she'll be able to collect that the bugs will play with.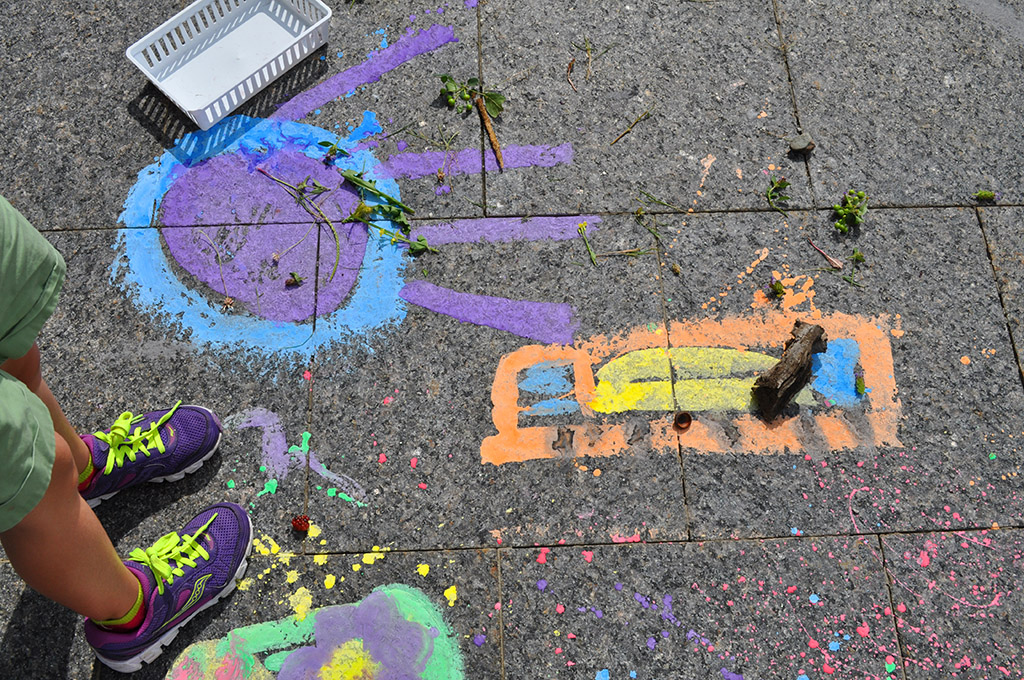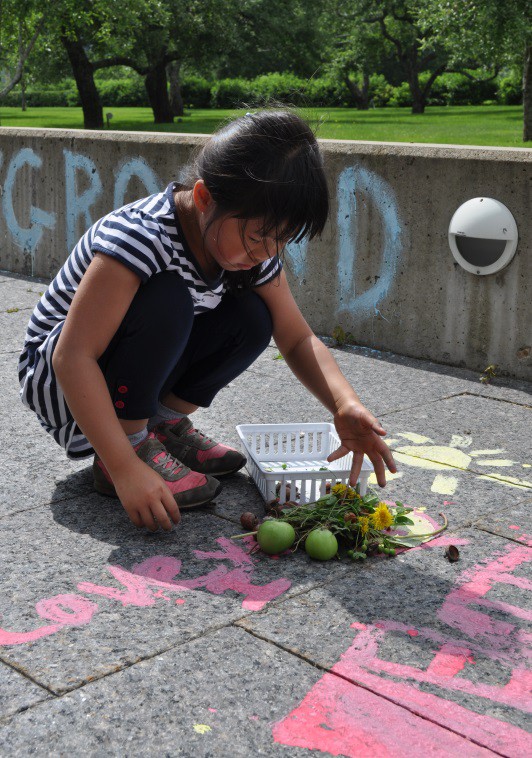 6. Once you have gathered materials, have your child arrange the twigs, flowers, leaves, apples, berries and acorns around her chalk painting. 
The rain over the weekend washed most of our bug playground away, but I'm glad we captured the fun process on camera. Share your favorite ways to be creative outside on the Scholastic Parents Facebook page.