Do you and your kids love plants and flowers but don't have a green thumb, or the ground is still frozen from chilly winter months? Here's a gardening activity for the whole family, and you're guaranteed to grow beautiful blooms of all sorts, no matter the weather! You and your kids can creatively use an array of found materials to create your own mini flower gardens.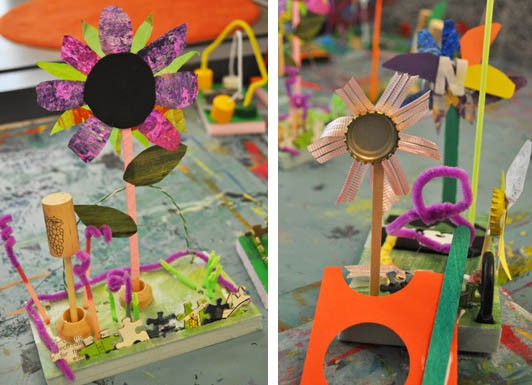 The green garden bases are sheets of insulation board painted with green acrylic paint to look like grass. You can use wires, chenille stems, chop sticks, popsicle sticks, coffee stirrers and toothpicks as stems, and lots of other things for branches and flower petals. This is a great chance to let your child get creative and see what she can come up with to make her homemade stems.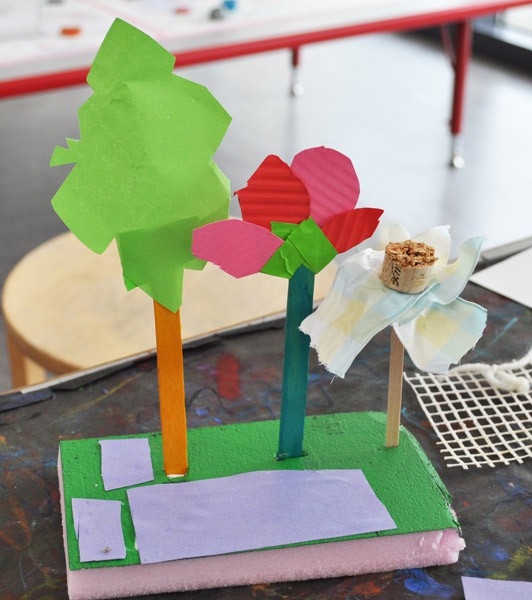 Try using a thick craft glue, or hot glue to attach your pieces together. Children should always be supervised by an adult when using a hot glue gun and if you have a little one, you should be the only one working the hot glue gun.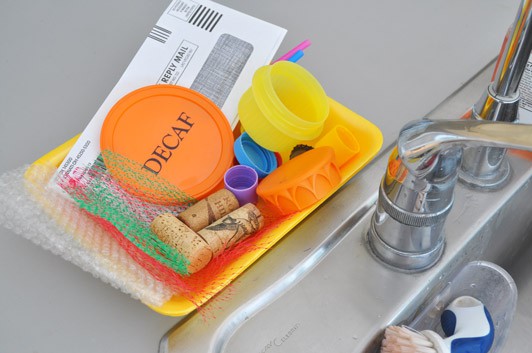 Want to make this creative garden but don't have any materials on hand? Collecting your own free recycled materials is easy. Try keeping a container next to the kitchen sink so you can easily set aside bottle caps and lids, wine corks and colorful plastic fruit netting, junk mail envelopes and foam scraps, and twist ties and bubble wrap.  Pretty soon you'll have a found materials collection ready for the next time your family's mood strikes. Collecting more materials than you need? Ask your child's art teacher or day care provider if they need any clean found materials for art projects.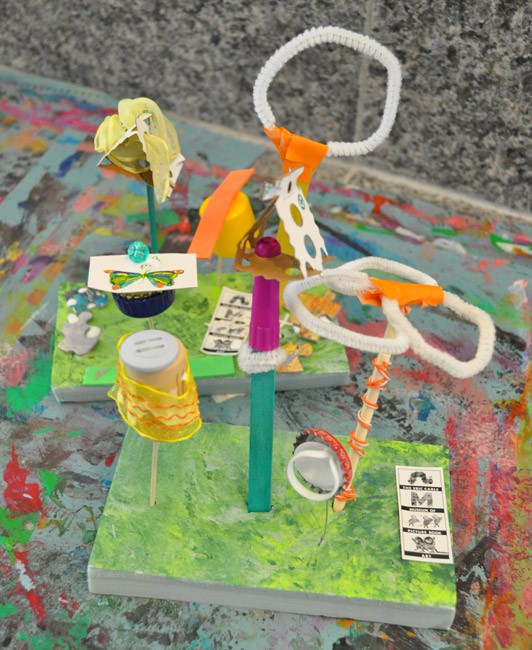 Happy building!