Who doesn't love bubble wrap? Take advantage of its textural delights in this activity — first, you'll make big, homemade bubble wrap stamps, and then you'll dip those oversized stamps in paint and make prints on large sheets of paper. Not only will this get your little one reaching, crawling, and walking, but this arty activity also boosts sharing and turn-taking skills.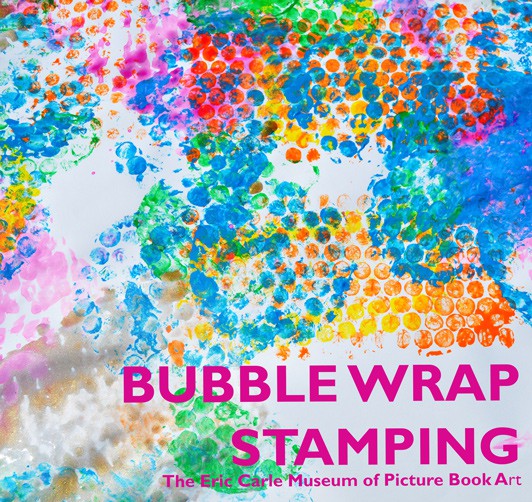 Don't feel like you can only do this project with little ones — we found that big siblings and parents had lots of fun with this stamping project, too!
What You'll Need to Do This Project
Clean foam trays, yogurt cups, and other flat-bottomed  food containers
Double-sided tape or glue dots
Bubble wrap
Scissors
Washable tempura paint, and a palette knife or small rubber spatula
Big pieces of paper
How to Make and Use Giant Rubber Stamps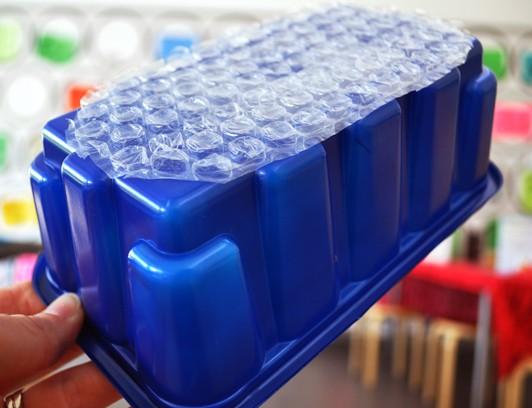 Step 1: To make the large stamps, use double-sided adhesive to attach pieces of bubble wrap to foam trays, yogurt cups, and other flat-bottomed (clean) food containers. Cover the object that will serve as the handle or base with double-sided adhesive and then attach a piece of bubble wrap, slightly larger than the object, and finally trim bubble wrap with scissors.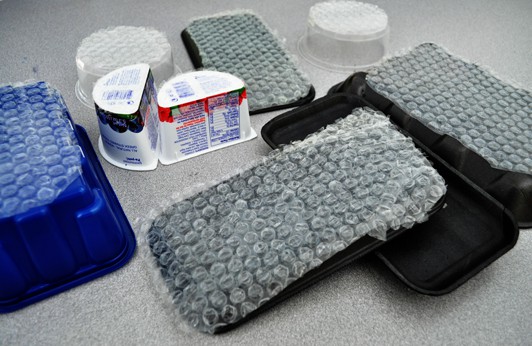 We used 6" double-sided adhesive on a roll, but double-sided tape or glue dots would work too.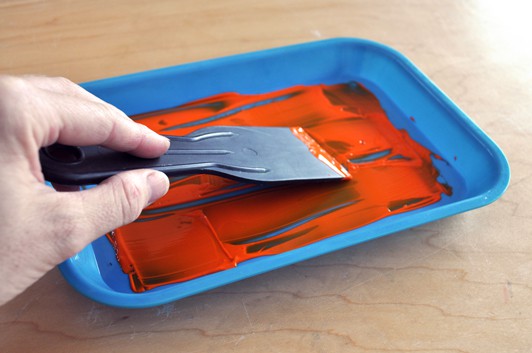 Step 2: Spread about one tablespoon of washable tempera in thin layer in a shallow tray using a palette knife/ink scooper on each stamp. A rubber spatula or small square of scrap cardboard works too.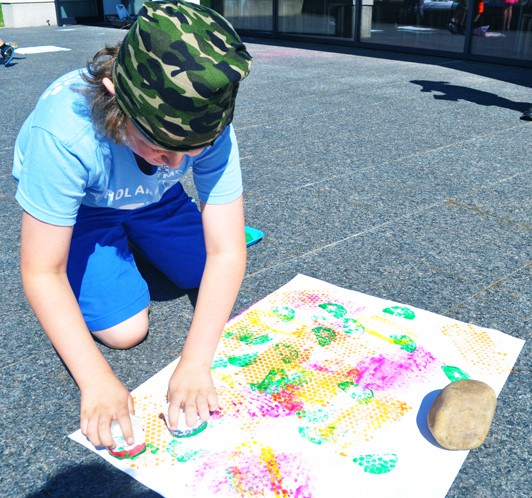 Step 3: Add paint to the trays gradually, rather than putting in a ton at the start. Too much paint on a stamp makes for smudgy, gunky images. As an alternative to putting paint in a tray, you could use also use commercially made or homemade stamp pads if you create stamps to fit.
Have plenty of rocks and heavy trays on hand to keep papers from flying away if the day is windy. You can also clip or tape down a long strip of wrapping paper or butcher paper to a picnic or folding table. Enjoy the stamp papers as they are, or turn them into collage paper, a book covers, gift wrap, etc. You get the idea!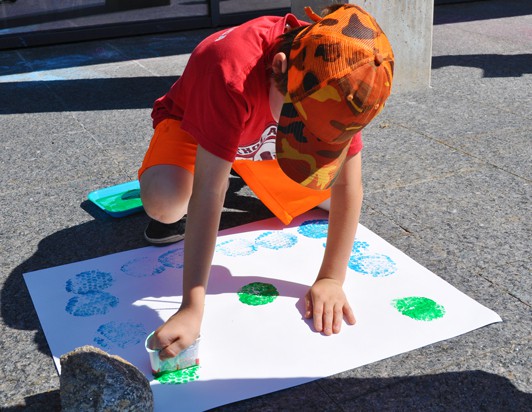 Get outside and get creating! 
What are your favorite ways to boost your child's motor skills? Share your recommendations on the Scholastic Parents Facebook page.