We're always thinking of ways to make collaging fun for kids and adults. In this art activity, the answer is obvious: Add animals! Follow these steps to help your kids make their own beautiful and creative hanging animal mobile.
You'll Need
paper — you can use construction, copy paper, tracing paper, folia, or brown paper bags. You'll also want fun paper (magazine pages, wrapping paper, etc.) for your animal.
cardstock
glue stick
stamps and ink pads, or tempura paint
a hole punch
string
What to Do
Step 1: Before cutting your collage, help your kids either make their own papers or purchase and collect a variety of fun paper for their animals.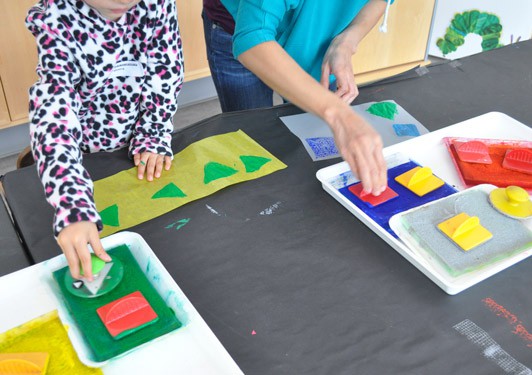 Step 2: Use stamps with shapes and patterns and washable tempera paint to create patterns. Your kids can also print using items from around the house. We recommend printing on construction, folia, and tracing paper for this project, but they could also use wrapping paper, brown paper bags, or copy paper.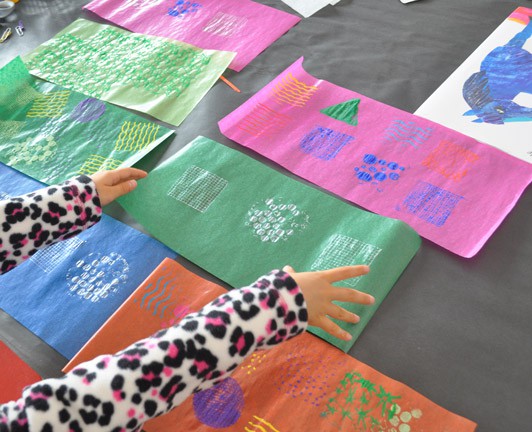 Step 3: Let the papers dry after they're done stamping or painting.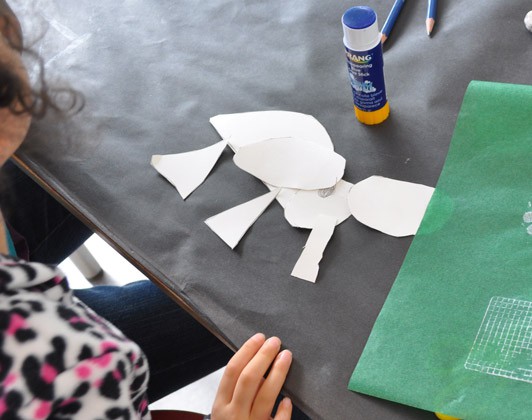 Step 4: Meanwhile, have your kids decide what animal they'd like to create. Then on a piece of white cardstock, have them draw the different shapes needed for the animal's body parts, and then cut out the shapes. (Parents, younger kids may need help with this step.) Your kids should position the shapes the way they want the animal to look, but hold off on gluing the parts together yet.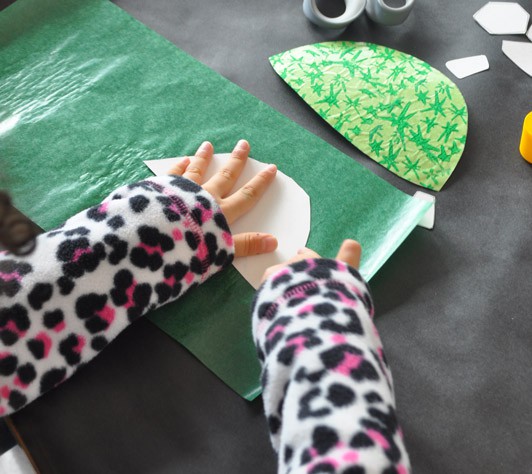 Step 5: Have your kids take each body shape and glue one side to the back of the patterned paper.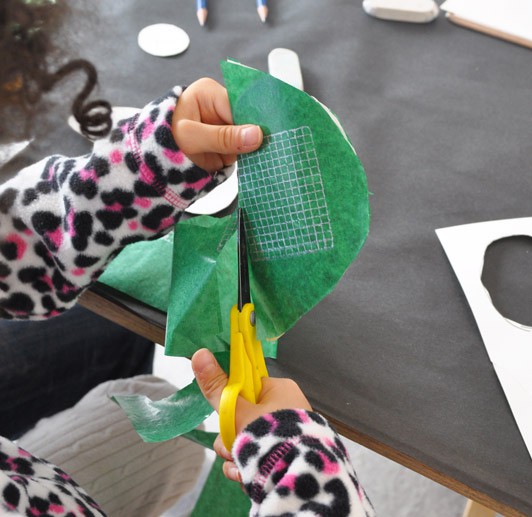 Step 6: Now, have them cut out each shape, then glue the opposite side to ANOTHER piece of patterned paper. Cut it out again.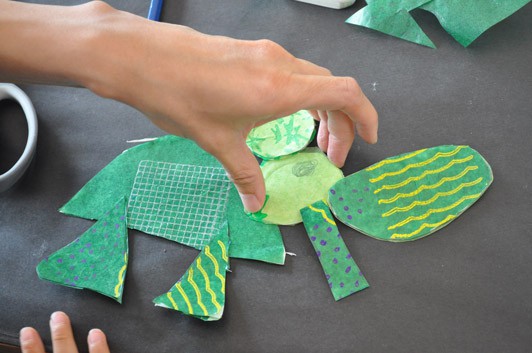 Step 7: Once your kids are done gluing, the animal shapes should have patterned paper glued to each side. Now they can put all the shapes in the position they prefer and glue the shapes together to finally create the animal!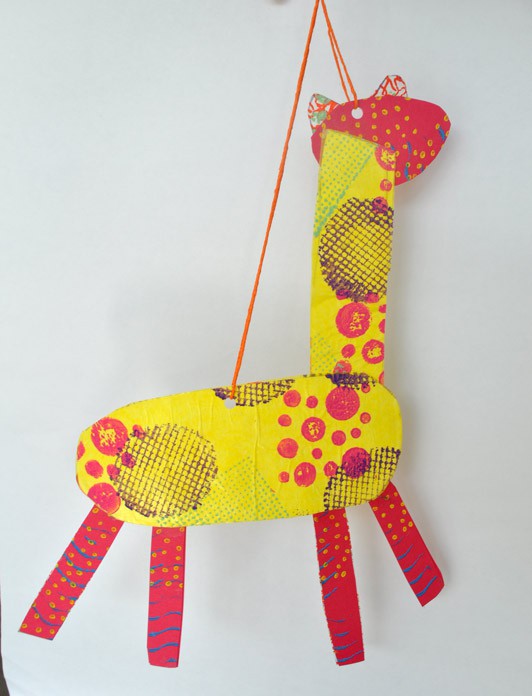 Step 8: Help your kids punch holes so their animals can hang from a string. We used colored hemp string.

Hang the animals individually, or group them together to hang from the ceiling or in a window.
What are your favorite art activities to do with your child? Share favorites on the Scholastic Parents Facebook page!